Govt's actions speak louder, PM Says
January 29, 2020 | 8:31 pm&nbsp&nbsp&nbsp&nbsp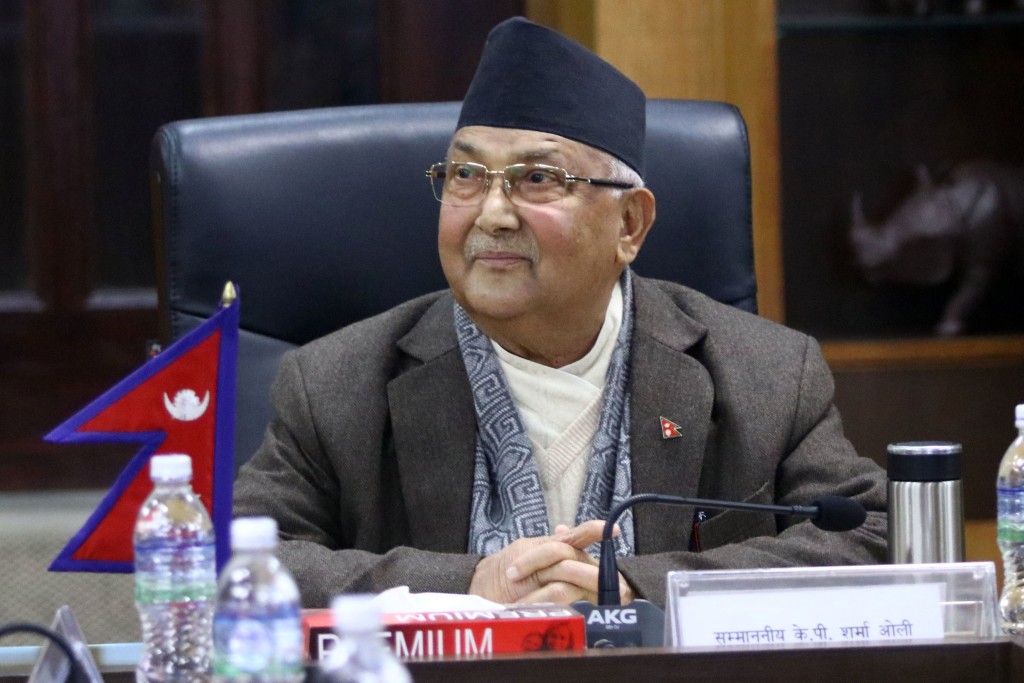 Kathmandu / Jan. 29: Nepal Communist Party (NCP) Chairman and Prime Minister KP Sharma Oli has directed members of the NCP central committee to publicise the efforts and achievements of both- the government and the party.
Inaugurating the second meeting of NCP central committee, Oli said the party was moving forward by assimilating the accomplishments of the human race in the 21st century.
"NCP has been and will always be abiding by democracy, that is accredited worldwide, ideologies of peace and human rights and experiences," said the PM. "The party has attained international standards by maintaining peace and coherence."
Addressing the meeting, the PM said that questions connecting the government with press freedom and human rights were meaningless.
"The party has come to this state from a long struggle," the PM said. "The ideologies of the party will not be affected and revolutionised easily."
Oli said that the government was moving towards its destination in full pace.
He said that both, the Nepali Congress (NC) and NCP had taken the help of arms and ammunitions to bring change in the country.
"We have acknowledged democracy, democratic system and all of its attributes like human rights and freedom," the PM said. "The country will now move forward in a peaceful manner."
"The government is moving forward by following the standards set forth by the United Nations Charter and other international institutions," he said.
Publicising some stats of the work done by the government, PM said that the allegations made on the government about it being unable to fulfill its duties were untrue.
Government has done some remarkable works, the PM said.
"Previously, only 10 Kilometers road used to get blacktopped in one year," the PM said. "Now, 5.7 kilometers road get blacktopped daily."
Along with the formation of NCP government, Nepal has improved its rank in various international rankings, he added.
The economic growth rate has increased by 6.5 per cent, the PM said. He added that the production of grains had also increased in the country.