Only NCP can ensure justice and prosperity: PM Oli
February 4, 2020 | 7:49 pm&nbsp&nbsp&nbsp&nbsp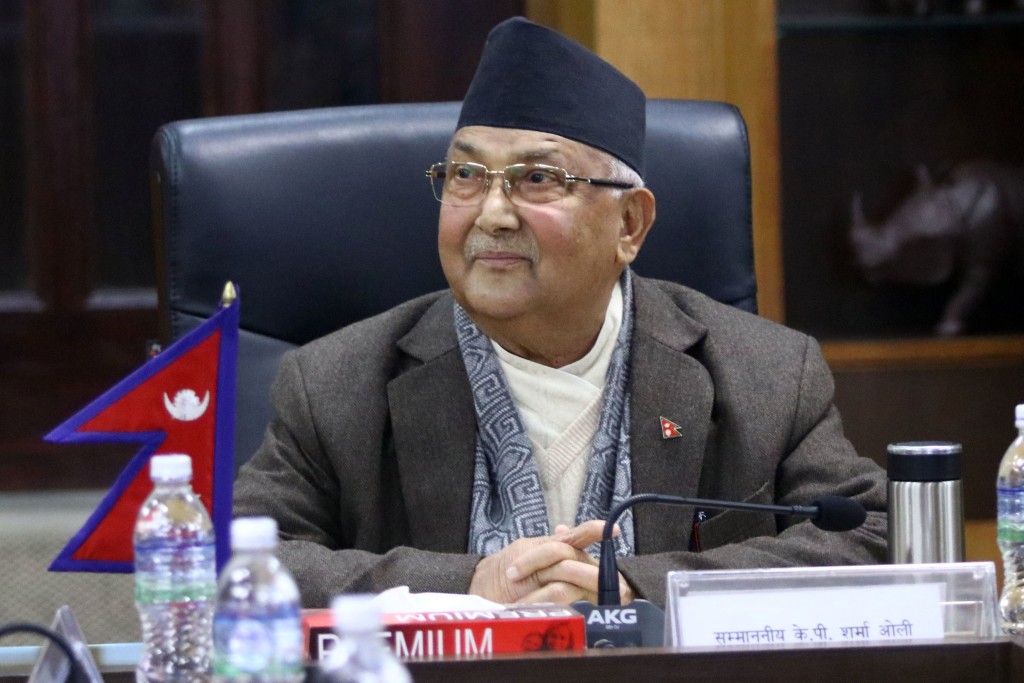 Kathmandu / Feb 4: Prime Minister and Nepal Communist Party (NCP) Chair KP Sharma Oli has claimed no party other than the ruling NCP can work in an objective manner for justice, equality and prosperity.
Addressing the unity declaration and central committee oath taking programme of the NCP-affiliated All Nepal Women's Association here today, he said it was NCP that fought to ensure 33 per cent representation of women in every organ of the State. He urged the women leaders and cadres of the party to use their own association for making change and transformation possible.
Stating that the present government is speeding up development construction works, he said that the NCP will win a two-thirds majority in the next elections. "I would like to announce it here today itself that the NCP will win a two-thirds majority. Nobody can stop it. Start preparing if you want to stop it," the NCP chair said.
He also urged the NCP leaders and cadres to no go by the rumour created by some section of the media about majority and minority groups in the party, and instead work towards building a just and equitable society. "I am the chair of the party. And the Prime Minister. Decisions are taken based on unity and consensus. We are least bothered about petty issues of who has majority and who is in minority," he said.
The NCP Chair also urged women leaders on the occasion to study the progress report of the government tabled at the recently concluded central committee meeting, and publicize it.
Following the unification between the women associations, 4,575 central committee members took oath today. Association Chair Amrita Thapa said the unification will now take place at the district level.