Online television operators express commitment to follow journalist code of conduct
February 7, 2020 | 11:00 pm&nbsp&nbsp&nbsp&nbsp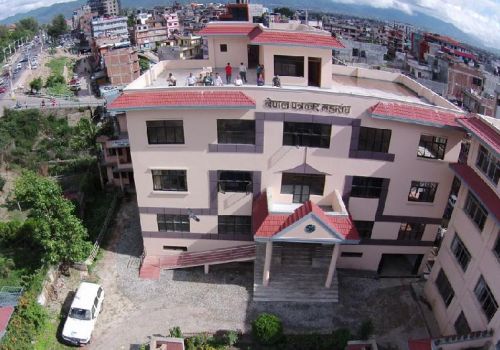 Kathmandu / Feb 7: Online television operators in Kathmandu Valley have expressed commitment to follow journalists' code of conduct.
Accepting that lots of anomalies were surfaced on online television, they however decided to frame a separate code of conduct from their side by making some amendment to the existing code.
They expressed the determination for self-regulation and organised themselves through the first gathering of online television operators and interaction with experts.
In the gathering organised in the federal capital on Friday, former president of the Federation of Nepali Journalists and founding chair of Freedom Forum, Taranath Dahal, suggested the online television operators to stand in favour of self regulation rather than state control.
He said that it would be appropriate to online television to announce themselves to work as a responsible media and follow the journalistic code.
Similarly, another former president of FNJ and editor of Centre for Investigative Journalism, Shiva Gaunle, expressed the view that anomalies on online television sector would decrease automatically if online televisions become responsible towards their broadcasted materials. He added that future of online televisions is bright if they pay attention on sentiments of responsible journalism.
Former Chairperson of Press Council and senior advocate Borna Bahadur Karki opined that the online television operators should be accredited as journalists if they pledge to operate as other media. Also speaking in the event, Online Journalists Association's founding president Prabesh Subedi asserted that being united was beneficial as it would contribute to regulating the profession and facilitate the exchange of experience and cooperation.
Journalist Jivan Bhandari, who chaired the assembly, shared that decision was made to unite all the online TV journalists and do the needful works to emerge as qualified and responsible journalism. According to him, the gathering reached a decision to form a 25-member ad hoc committee and other committees such as code of conduct committee and self-regulatory committee, member Committee and statute draft committee.
The next meeting will decide on who will be in these committees, Bhandari said. Furthermore, the meeting attended by 94 online television operators, also decided to be united for the cause of television operators. They agreed to organize programmes routinely for their professional growth and capacity enhancement, informed meeting's host and TV Annapurna's operator Raju Subedi. RSS