New IGP Gyawali assumes Office
February 12, 2020 | 9:40 pm&nbsp&nbsp&nbsp&nbsp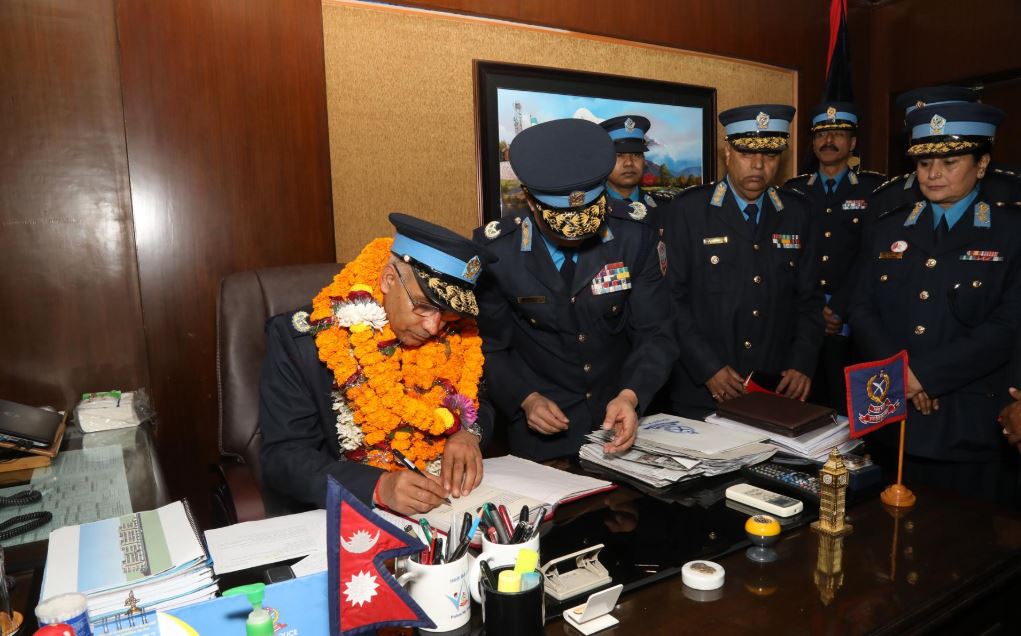 Kathmandu / Feb 12 : Newly appointed Inspector General of Police, Thakur Prasad Gyawali, has assumed office at Nepal Police Headquarters today.
Additional Inspector General, Asha Singh, Deputy Inspector General, senior police officers and police persons welcomed newly appointed IGP Gyawali at the Police Headquarters.
On the occasion, he worshipped at a temple in the premises of the Headquarters, offered bouquet at the 'immortal police memorial' and paid tribute to the police persons who died in the line of duty.
A cabinet meeting held on Tuesday had promoted Deputy Inspector General Gyawali to the IGP post to be effective from today. His term is for five months. Started his service in police organisation as a police inspector from July 9, 1990, IGP Gyawali was promoted to Deputy Superintendent of Police on May 1, 2001 and Superintendent of Police on November 18, 2009 and Senior Superintendent of Police on July 12, 2016.
He has received many medals including the Remote Area Service Medal, United Nations Medal, Birendra Aishworya Service Medal, Police Service medal and Prabal Janasewa Shree Medal, among others. He has also been awarded with dozens of cash prize and letter of felicitation for best work performance.RSS