Govt wants details on use of grants: Minister Banskota
February 13, 2020 | 11:02 pm&nbsp&nbsp&nbsp&nbsp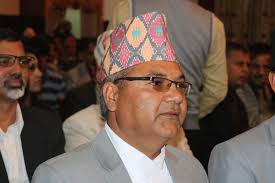 Kathmandu / Feb 13: Minister for Communications and Information Technology, Gokul Prasad Banskota, has said government wants details about activities carried out under the grants provided for rural telecommunications infrastructures.
Details on expense made with the grants amounting Rs 18 million provided to CG Telecom is needed because it was provided with the loan taken from the World Bank, he added. He further warned that investigation would be carried out whether the terms of reference and conditions for spending of grants were met. He questioned why CG Telecom failed to furnish details on expansion of telecommunications service to then 534 VDCs, condition of VSAT and others.
Minister Banskota, however, said the government would not be biased towards an industrialist in terms of creating business atmosphere. "Everyone needs to abide by the process and law," he stressed. As the decisions made by then government were not published even in gazettes, there were no legal grounds on providing grants to the telecom. The government spokesperson further claimed that he was not witness of the agreement between CG Telecom and Turk Cell in Barcelona.
According to him, government was serious on why the grant was not utilized. Study was begun by seeking documents from Nepal Telecommunication Authority (NTA). RSS