NTB exploring new markets to offset fall in Chinese arrivals
February 13, 2020 | 11:02 pm&nbsp&nbsp&nbsp&nbsp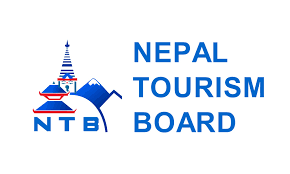 Kathmandu / Feb. 13: Following the possible decline in the arrival of Chinese tourists with the spread of deadly coronavirus, Nepal Tourism Board (NTB) has said that it has developed strategies to promote Nepal in other potential markets to meet the target of bringing in 2 million tourists during the Visit Nepal Year 2020.
"Spread of coronavirus in China is likely to affect the arrivals of the Chinese tourists over the year, therefore, we are now turning to other possible markets which include India, Middle East, Japan and Korea to offset the targeted visitors from China," said Dr. Dhananjaya Regmi, chief executive officer of NTB.
In 2019, altogether 169,543 Chinese tourists had visited Nepal. China is the second largest tourist generating country after India in Nepal. The government was expecting around 300,000 Chinese tourists in 2020.
Newly appointed CEO of NTB Dr. Dhananjay Regmi said that the NTB in coordination with VNY secretariat and the private sector had started intervention programmes for intensifying promotional activities in alternative destinations to save the tourism sector in the adverse situation.
He said that they would promote Nepal in various cities of India within the range of 100 kilometres from Nepal-India border in participation of all tourism stakeholders from across the country.
"We have seen an immense potentiality of attracting more Indian tourists from the bordering cities and the States of India if promoted properly," he said. "We are going to involve tourism entrepreneurs of local tourism sites across the country while organising promotional activities in India," he said.
The NTB would focus on diversification of tourism while developing products and promoting Nepal in foreign markets, he said.
Dr. Regmi said that other identified sources of tourists that could compensate Chinese arrivals are Middle East where Nepal had good air connectivity.
Although Nepal has good connectivity with the Middle East, it has not been promoted with focus so far, Regmi said, adding that they were going to focus this segment to promote the VNY 2020.
Besides, Japan would be another destination from where the country could attract more tourists after the direct air connectivity begun of late, he said.
"We are coordinating with Nepal Airlines Corporation to promote Nepal in Japan from the proposed first flight of the corporation in Narita Airport of Tokyo" he said.
Another identified source country is Korea, he said.
"We are discussing to mobilise non-resident Nepalis in Korea to promote our tourism market there," he said.
"We are optimistic that the target of bringing 2 million tourists can be met even if the Chinese arrivals witness a significant decline this year," he said.