Daughter education insurance campaign' paying off in Siraha
February 14, 2020 | 11:31 pm&nbsp&nbsp&nbsp&nbsp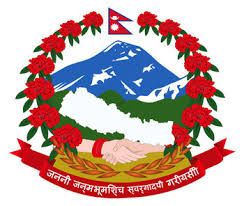 Siraha / Feb 14: 'Daughter Education Insurance Scheme' under the 'Beti Padhau, Beti Bachau' (educate the daughter, save the daughter) Programme is bearing fruit in Siraha district.
The campaign under the 'Beti Padhau, Beti Bachau', which aims to end discrimination between sons and daughters and increase daughters' access to education, has been implemented in all eight districts of Province 2.
A fixed deposit bank account has been opened in the name of each daughter entitled to the insurance scheme.
So far, 2,403 daughters have registered under the campaign in 11 local levels out of 17 in Siraha district, said Tikaram Bishwokarma, the district coordinator of the social security committee, Siraha.
The figure has stood at higher 490 in Siraha municipality, and lower 90 in Bishnupur rural municipality. Under this drive, the state government has announced to provide the insurance service to daughters born before January 15, 2019.
To register under the campaign, it requires birth registration, recommendations from local level, a citizenship card of mother or father, six photos each of daughter and parent.
The insurance amount has increased to Rs 300,000 for each daughter this year from previous Rs 100,000.
So far, approximately 15,000 daughters have registered under the campaign in Province 2, it is said.