Door-to-door campaign to minimize fear of coronavirus
February 18, 2020 | 8:51 pm&nbsp&nbsp&nbsp&nbsp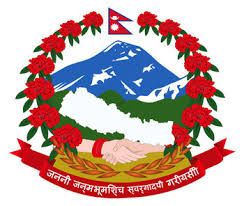 Bhaktapur / Feb 18: The District Administration Office here has launched a public awareness campaign to minimize the psychological fear of people living in the vicinity of Kharipati, where the isolation centre is based for Wuhan returnee Nepalis.
It may be noted that some media have reported they were afraid of the possible spread of coronavirus, A door-to-door campaign has been launched under the leadership of Chief District Officer Homkala Pande with chiefs of security bodies, and other offices in the district.
The team has been reaching out to the people's residence and spreading awareness about the true story of coronavirus, fear minimization, prevention of disease and safe atmosphere of quarantine for the Wuhan returnees.
There were media reports that the people of Kharipati began leaving their residence for fear of possible spread of disease from Kharipati quarantine. Such fear will fizzle out with the door-to-door campaign, said team member Nepal Army colonel Shiva Poudel.
The team made the people aware that none of the Nepalis returned from Wuhan, China was contracted with the coronavirus, so there was no point in getting panicked over it.
Regular health check up was continuous with the set up of health desk.
Poudel further said the Kharipati people were made aware how they could use mask and maintain personal hygiene and sanitation to prevent the disease. A local Sharmila Khanda however claimed that no family had left home.
Only few people staying in rent had gone to their homes who returned later. She even accused some media of spreading the rumour of Kharipati locals leaving their community.
A total of 175 Nepalis rescued home from Wuhan, China are kept in the quarantine in the Training Centre of Nepal Electricity Authority (NEA).
None of them has contracted the coronavirus. They were brought to Nepal after the risk of deadly disease grew alarmingly in China. RSS