Group of foreign Rotarian restoring eyesight in remote villages of Nepal
February 20, 2020 | 11:17 pm&nbsp&nbsp&nbsp&nbsp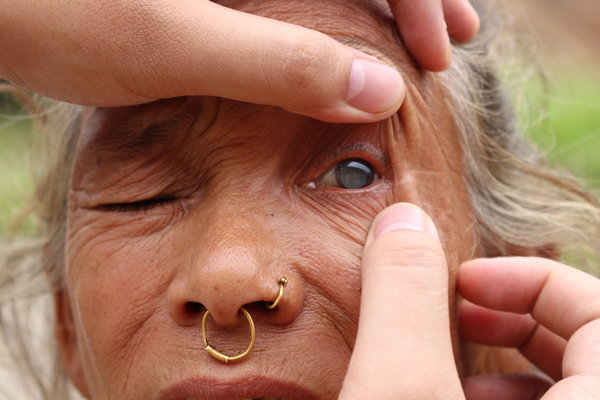 Kathmandu / Feb 20: A group of visiting members of Rotary Club from Australia has been helping in restoring eye sight in Nepal.
The ten-member group comprises seven from Tasmania and one each from New South Wales, South Australia and Western Australia.
Besides its engagement in eye care, this group has been involved in projects launched under the rotary club of Hetauda of Makwanpur and Waling of Syangja.
They inspected cataract screening camps in remote villages organized by the rotary club of Hetauda in cooperation with Tilganga institute of Ophthalmology and Hetauda Community Eye Hospital. They also visited the eye hospital to supervise cataract surgery and met with staff to discuss over potential projects.
They have also studied about the projects that may be instigated in the future years.
The rotary club of Tasmania has supported 19 eye camps over the past ten years.
These camps examined 17000 people for cataract and other diseases of eyes. Significantly, 2575 cataract operations were performed over the period
The rotary group visited Suryadaya Secondary School at Sharikhat where the rotary club of Tasmania completed several projects; including classrooms and a hostel, kitchen and toilet for girls who board at the school.
The projects were completed with funds collected in Australia after the massive Nepal earthquake of 2015.
When in Pokhara, the group also attended the rotary conference for rotary district 3292 which was attended by 2000 delegates from Nepal and Bhutan.