SAARC leaders discuss common strategy against COVID-19
March 15, 2020 | 9:36 pm&nbsp&nbsp&nbsp&nbsp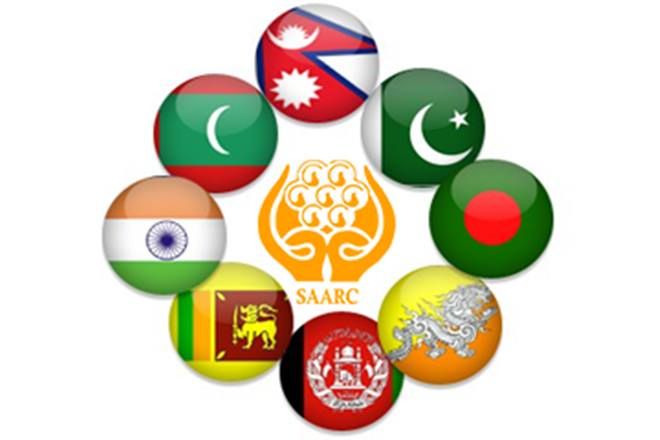 Kathmandu / Mar. 15: A video conference among the leaders of South Asian Association for Regional Cooperation (SAARC) on tackling the coronavirus outbreak has taken place today evening.
The video conference took place in a bid to chalk out common strategy in South Asia to battle the COVID-19.
Prime Minister KP Sharma Oli, who is also the present chair of SAARC, Indian Prime Minister Narendra Modi, Bangladesh Prime Minister Sheikh Hasina, Bhutan PM Dr. Lotay Tshering, Afghan President Ashraf Ghani, Maldives President Ibrahim Solih, Sri Lankan President Gotabaya Rajapaksa, and Special Advisor of Pakistani Prime Minister Imran Khan Dr. Zafar Mirza joined the video conference.
Addressing the conference, PM Oli thanked Indian PM Modi for taking the timely initiative. He elaborated several measures by Nepal and said that he is personally overseeing the national efforts taken in Nepal against COVID-19.
In his remarks, Oli noted the importance of pooling the collective wisdom of South Asian countries to devise a sound and effective strategy to combat the virus.
Indian PM Modi said that step-by-step approach helped avoid panic; made special efforts to reach out to vulnerable groups.
"We started screening people entering India from mid-January itself, while gradually increasing restrictions on travel," he said.
'Prepare, but don't panic' has been India's guiding mantra in dealing with coronavirus outbreak," he said.
Stating that South Asia region has reported less than 150 coronavirus cases, Modi said that the SAARC countries need to remain vigilant.
The Indian Prime Minister said that India helped some citizens of neighboring countries by evacuating them from coronavirus-hit nations.
"India also responded to call of its people abroad; we evacuated nearly 1,400 Indians from different countries," he said.
Afghanistan President Ghani highlighted open border with Iran as a cause of concern. He presented five proposals which included creation of control flow. He also highlighted to close the academic educations including schools.
Ghani proposed common framework for tele-medicine to combat coronavirus.
The Maldivian President said that COVID-19 has impacted the economy of his country.
Solih thanked Modi for taking this regional initiative to combat COVID-19 challenge.
"I strongly support the coordinated approach to deal with COVID-19. No country can deal with the situation alone," he said.
The Sri Lankan President said that SAARC leaders should formulate mechanism for regional economy to tide over problems posed by coronavirus.
Bangladesh PM Hasina thanked India for bringing back 23 students of her country from Wuhan of China.
"Togetherness is required at all times but when the world is fighting one common disease, it is very imp to leave behind our difference," Bhutanese PM Lotay Tshering said.
He also thanked Modi for his excellent leadership to bring the SAARC leaders together.
"This virus will hurt the economies of smaller countries disproportionately, so we need to work on its economic impact as well," Tshering said.
The Bhutanese PM said that his country managed to trace the path taken by the first coronavirus patient in Bhutan and also the people that came in contact with the patient.
Zafar Mirza, the State Minister of Health of Pakistan said that a calm, calculated and deliberate response is the need of the hour. "We have closed schools for 3 weeks in Pakistan," he said.
Mirza said that his country proposes SAARC health ministers conference to discuss about the COVID-19 challenges.
The SAARC leaders agreed on Indian PM Modi's proposal to set up emergency fund in the battle against COVID-19.
The SAARC leaders pledged to work together against COVID-19 during the video conference. The video conference ended at 6:50 PM.