India to provide Rs 107 million grant for building school
March 16, 2020 | 9:59 pm&nbsp&nbsp&nbsp&nbsp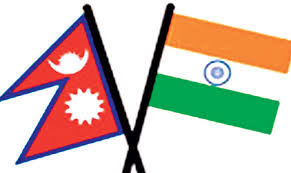 Kathmandu / Mar. 16: The Government of India has agreed to provide Rs 107 million worth grant to the Government of Nepal to build school buildings in Darchula, Dhanusha and Kapilvastu districts.
In this regard, separate agreements have been signed between Indian Embassy in Kathmandu and officials of the concerned authorities here today at the Ministry of Federal Affairs and General Administration of Nepal.
Similarly on the occasion, first installment of the grant has been handed to a school entitled to the grant. The concerned authorities include Mahakali municipality in Darchula, Mukhiyapatti Musaharniya rural municipality in Dhanusha and Maharajgunj municipality in Kapilvastu.
The grant would be used to build buildings for Malikarjun higher secondary school at Dhap in Darchula, Baidhyanath Dev Narayan Janata higher secondary school at Tulasiyahi in Dhanusha and Shivabhari school at Maharajgunj municipality in Kapilvastu, it has been said.
The ministry and the municipalities and rural municipality will oversee the tender and contract process for the project under India-Nepal development partnership programme. RSS