Kathmandu metropolis to immunise children against Rubella-measles in three phases
March 17, 2020 | 9:32 pm&nbsp&nbsp&nbsp&nbsp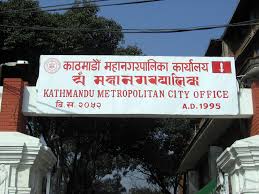 Kathmandu / Mar. 17: The Kathmandu metropolis has planned to administer rubella-measles vaccine to 70,000 children during the immunization programme beginning from April 1. The campaign will conclude on April 11.
Information about this was shared at an orientation programme organised in view of the immunisation drive which will be implemented through 267 immunisation centers.
The KMC has launched the three-day orientation programme at its all 32 wards beginning from today. The programme will be implemented by dividing these 32 wards into three groups. The first phase drive which will run from April 1 to 3 will cover total seven wards: 6,7,8,9,10, 31 and 32 while the second phase will be implemented in wards 1,2,3,4,5,11,12,26,27,28,29, and 30: a total of 13 wards from April 4 to 6 and the third phase has been scheduled for April 7-9 targeting wards 14,15,16,17,18,19,20,21,22,23,24,and 25: a total of 12 wards.
The rubella-measles vaccine is administered to children from nine months to below five years of age. This immunisation campaign remains in the government's regular calendar and it is implemented under the government National Immunisation Programme.
It may be noted that the Kathamandu metropolis had declared itself a fully immunized zone on January 7, 2018. The full immunization coverage includes the BCG, Pentavalent (DPT, Hepatitis B, Hib vaccine), oral polio and one dose of measles-rubella.
The national immunization programme had begun in Nepal in 2014. During the 2011 Nepal Health and Demographic Survey, 13 percent children across the country had been deprived of the total coverage of immunization and three percent had no access to any sorts of immunisation.
Meanwhile, a total of 31,870 children are to be vaccinated against rubella-measles under the immunisation programme that had begun in Bhaktapur from Monday.
A total of 198 immunisation centers have been set up in Bhaktapur, Madhyapur Thimi, Chagunarayan and Suryabinayak municipalities in the district to implement the programmes. There are at least nine centers at one ward and two volunteers have been mobilised in each center to immunise children, said District Public Health Office Chief Krishna Mijar.RSS