Govt. urges industries producing essentials good to run in full capacity
March 24, 2020 | 9:30 pm&nbsp&nbsp&nbsp&nbsp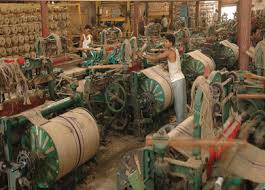 Kathmandu / Mar. 24:The government has called upon the industries producing daily essentials to run in full capacity.
Issuing a press release today, the Ministry of Industry, Commerce and Supply urged the industries producing medicines, health equipment, daily essentials, drinking water, milk and petroleum products to run in the full swing though the government has announced a lockdown across the nation.
The ministry has also made arrangements of sanitizers and face masks to the health organizations if suspected coronavirus patient is found in view of risk of infection of COVID-19.
Ministry Spokesperson Prakash Dahal said that such industries are requested to make arrangements of supplies from industries to the markets in a regular manner and to stock raw materials required.
Similarly, the ministry urged the government and private run industries to give leave to employees and staff except for employees and staff working at industries producing medicines, health equipment, drinking water, milk, and petroleum products.
The ministry said that the umbrella organization of the private sector has been requested to produce their production in full capacity regularly. The government also asked such industries to inform the ministry if any hindrances they surface in course of running the industries. RSS