French embassy rescues 59 French nationals from Pokhara
March 26, 2020 | 11:16 pm&nbsp&nbsp&nbsp&nbsp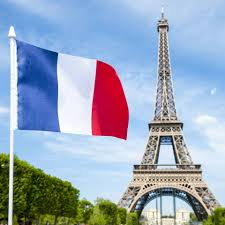 Kathmandu / Mar. 26: The French Embassy in Kathmandu has flown altogether 59 French tourists from Pokhara to Kathmandu in a chartered aircraft of Buddha Air today.
These French tourists were left stranded in various places in Pokhara and trekking circuits in the region after the government enforced a week-long nation-wide lockdown to stem the spread of COVID-19.
The French Embassy, in coordination with the Ministry of Foreign Affairs and Ministry of Home Affairs and District Administration Office, Kaski, airlifted its citizen from Pokhara.
Various foreign diplomatic missions in Kathmandu have been looking out for their citizens left stranded in various tourist destinations across the country and coordinating efforts with the government of Nepal to gather them in Kathmandu and send them back home.
Tourist Police, Kaski Chief and Police Inspector Ganesh Khanal shared, "The French nationals in Pokhara who came in contact with the concerned authorities were driven to the Pokhara Airport and sent them to Kathmandu in an airplane."
Similarly, Chief District Officer in Mustang, Bed Prasad Aryal shared that a total of 121 foreign tourists were sent to Pokhara from Mustang among them 21 were French nationals. According to him, all the foreign tourists stranded in Manang and Mustang were requested to come in contact with the local authorities. RSS