Fourth COVID-19 case reported in Nepal; KMC keeping records of individuals
March 27, 2020 | 9:24 pm&nbsp&nbsp&nbsp&nbsp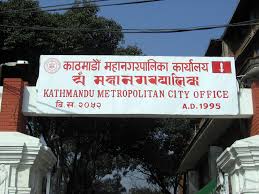 Kathmandu / Mar. 27: COVID-19 cases climbed to 4 in Nepal after a person from Dhangadhi tested positive for coronavirus today, the Ministry of Health confirmed.
Spokesperson at the ministry Bikas Devkota confirmed that that the country has witnessed another COVID-19 case.
The 34-year-old man is undergoing treatment at Seti Provincial Hospital, Devkota said.
"This is the first case that has been recorded outside Kathmandu," he added.
Earlier, three COVID-19 cases were reported in Kathmandu.
KMC keeping records of individuals arriving after March 1
In view of COVID-19 fears, the Kathmandu Metropolitan City (KMC) is collecting record of individuals returning home from foreign countries after March 1.
In its attempt to prevent the coronavirus pneumonia spread, the KMC is keeping records of people returning home from foreign countries and all the wards have been communicated in writing to that end, chief of administration department at KMC Nabraj Dhakal said.
Likewise, the KMC has asked all the wards to effectively manage the wastes like before. KMC has also written the ward offices to facilitate the opening of the groceries and send daily essentials at every household with the help of police, if possible.
The KMC has also urged the ward offices to support the daily wage earners, laborers and homeless people for their living from the fund collected under the heading of COVID-19 Prevention and Control. The ward offices should submit the details after collecting the records about the abject poor and the labourers staying in the concerned wards for six months, read the statement written to the wards by the KMC.
Earlier on March 19, the KMC established a 100-million fund for the prevention and control of COVID-19. RSS