China foundation to install handwash stations in Province 2
March 28, 2020 | 9:37 pm&nbsp&nbsp&nbsp&nbsp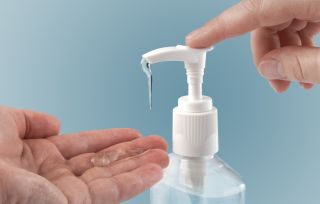 Kathmandu / Mar. 28: China Foundation for Poverty Alleviation (CFAP) Nepal Office on Saturday provided hand wash materials to locals of MithilaBihari Municipality in Dhanusha district of Province 2.
According to CPAF Nepal Office, the materials will be used to set up handwash stations for marginal communities in the village, police station and government hospitals. "We will build a total of 45 hand wash stations in the village this week. Each station will have liquid sufficient for two-week lockdown," the office said in a statement. "The stations will be handed over to the local community to ensure that they can be used for some two months."
Deputy Mayor Anita KumariSah, police in-charge ChaudharyYadav, and Tarapatti Health Post in-charge BigulYadav were present during the handover ceremony.
The hand wash station program will be gradually expanded to other parts of Province 2 and Province 3 including Kathmandu Valley, according to the statement. The foundation has planned to build 180 similar stations to prevent the spread of COVID-19.
"As Province 2 shares an open border with India, there is a risk of COVID-19 spreading. So the awareness regarding hand wash is more important to prevent the spread," the statement quoted Zou, country director of CFPA Nepal Office, as saying in the program.