Various areas of Nepalgunj sealed
May 4, 2020 | 10:21 pm&nbsp&nbsp&nbsp&nbsp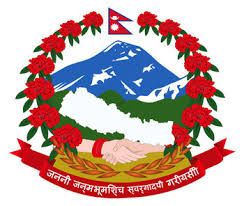 Govinda Sharma / Nepalgunj, May 4: Following 15 new cases of COVID-19 in Nepalgunj, various places of Bnnke have been sealed on Monday.
The local level government had sealed Ansatiyan, Eklauni, Dhambhoji areas of Banke since the last three days.
Likewise, Kohalpur Municipality has sealed its southern area adjacent to Nepalgunj.
Also, contract tracing has been initiated to trace out people who might have come in direct contact with infected people, said Naresh Man Shrestha, Focal person of District Health Office, Banke.
Health expert from central and provicial are on their way to the COVID-19 infected area in Banke, he added.
Until now, 90 swab samples of people who had come in contact with infected people have been taken out of which, 35 samples are being tested today.
On Sunday, 15 swab samples tested positive for COVID-19 out of 55 samples.
16 people of Nepalgunj-8, identified with COVID-19 infection are getting treatment in isolation at Sushil Koirala Prakhar Cancer Hospital, Kajuri.