COVID-19 has badly affected judicial sector: CJ
May 8, 2020 | 9:31 pm&nbsp&nbsp&nbsp&nbsp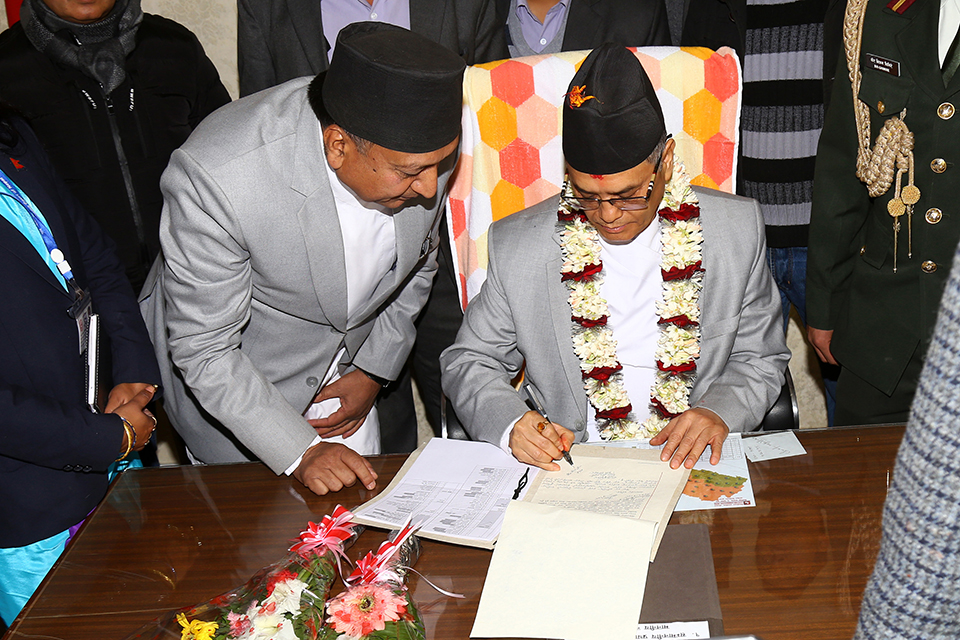 Kathmandu / May 8: Chief Justice Cholendra SJB Rana on Thursday said that the coronavirus (COVID-19) pandemic has seriously affected the judicial sector in Nepal.
Issuing a greeting message on the eve of the Law Day, Chief Justice Rana stated that the pandemic has hampered the justice delivery process in the country. The country's judicial sector has a practice of marking the 26th Day of Baisakh as the Law Day to remember the enforcement of the Supreme Court Act, 2008 BS.
"The impact of the pandemic has been seen in the judicial sector. The judiciary in Nepal has been providing justice even in these challenging times. I would like to make it clear that these difficulties exist because of the compulsion created by the present situation," reads his message.
The chief justice underlined the need for developing pandemic jurisprudence to address the concerns of the public, while dealing with rights in such a serious condition. Stating that the corona virus has created the greatest problem of this century, the CJ also underlined the need for addressing the concerns of the public in such a situation.
Recalling that the judiciary had played a significant role in providing justice in various difficult situations in its history, CJ Rana also expressed his commitment to ensure justice delivery in every difficult situation.
CJ Rana said that the judiciary is committed to protecting the rule of law and human rights. He said that he is always sensitive toward providing justice to the people even in this difficult situation.