National tally jumps to 243 with 24 new COVID-19 cases
May 13, 2020 | 9:32 pm&nbsp&nbsp&nbsp&nbsp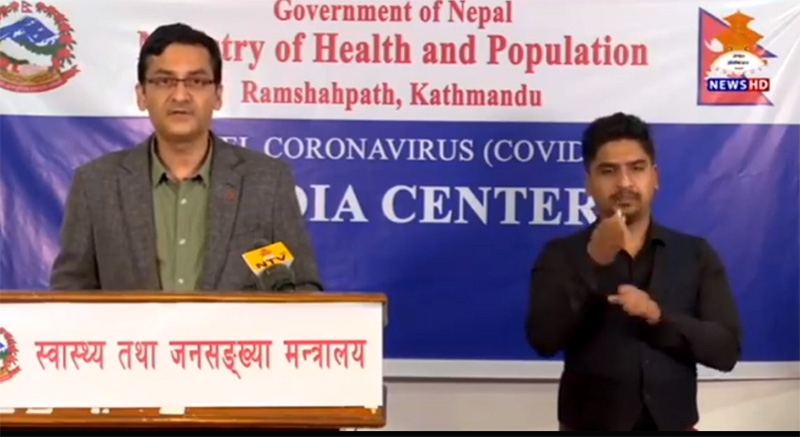 Kathmandu / May 13: The Ministry of Health and Population has confirmed 24 new COVID-19 cases. With this, the national COVID-19 tally has jumped to 243.
Nine males aged 22, 22, 25, 28, 30, 32, 32, 33, 41 and three females aged 4, 10 and 28 of Rupandehi, eight men aged 22, 29, 32, 40, 40, 40, 42 and 42 of Kapilvastu, two men aged 36 and 74 and one 36-year old female of Parsa and 36-year old male of Nawalparasi tested positive for the virus in the PCR test carried out at National Public Health Laboratory, Teku, and Provincial Pubic Health Laboratory, Rupandehi.
The ministry informed it by issuing a press statement today.
Health condition of all patients is said to be normal and they are in contact with health workers, the ministry said.