Federal parliament passes Policy and Programme for FY 2020/21
May 19, 2020 | 10:33 pm&nbsp&nbsp&nbsp&nbsp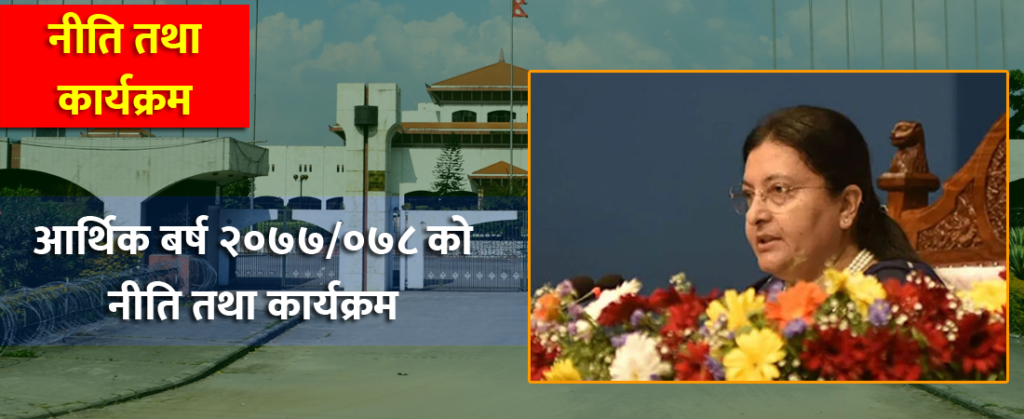 Narayan Kafle / Kathmandu, May 19: The policy and programme for Fiscal Year 2020/2021 has been passed with majority in both the houses of federal parliament.
The policy and programme was endorsed passed by the majority votes of the ruling Nepal Communist Party. The major opposition party Nepali Congress and opposition parties such as Rastriya Janata Party and Samajbadi Party had voted against the proposal of policy and programme.
During the session, five proposals for amendment of the policy and programme were rejected with the majority votes of ruling party.
The proposals for amendment were made by Durga Poudel of Rastriya Janamorcha Party, Minendra Rijal of Nepali Congress, Prem Suwal of Nepal Workers and Peasants Party, Laxmanlal Karna of Rastriya Janata Party and Sarita Giri of Samajbadi Party.
Likewise, the session has unanimously approved ordinances which adhere to some Acts of Nepal.
The Policy and Programme of the government for the upcoming fiscal year FY 2020/21 was presented by President Bidya Devi Bhandari on May 15 at the joint session of the federal parliament and Prime Minister KP Sharma Oli had responded to the queries of the lawmakers over the document at the meeting of the House of Representatives today before it was tabled for endorsement in the House.