Tourism minister directs LDT to complete construction works of Lumbini Master Plan on time
May 27, 2020 | 9:56 pm&nbsp&nbsp&nbsp&nbsp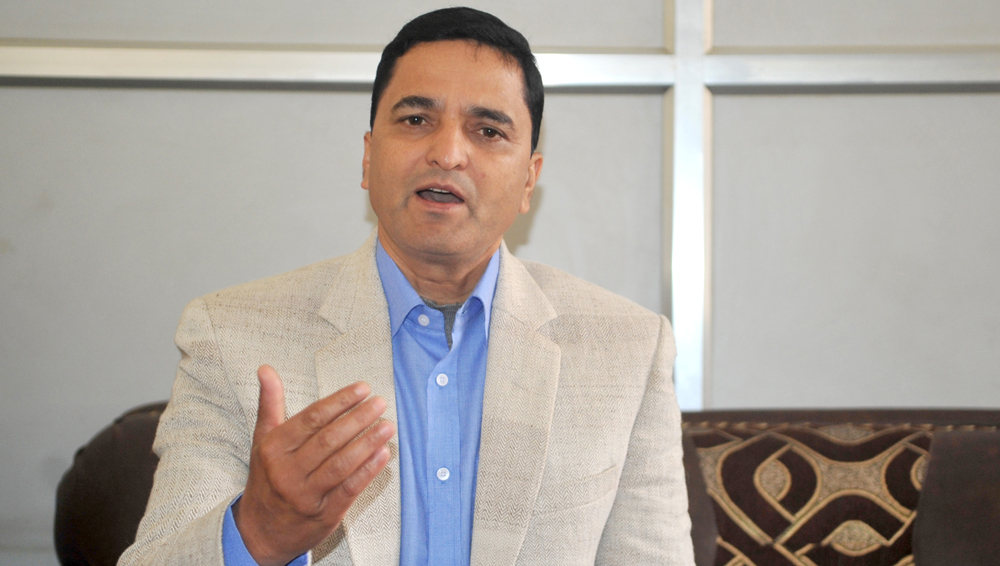 Kathmandu / May 27: The government has directed the Lumbini Development Trust (LDT) to complete construction works as stipulated in the Lumbini Master Plan on time.
Speaking at a virtual meeting with officials of LDT on Wednesday, Minister for Culture, Tourism and Civil Aviation Yogesh Bhattarai asked the LDT to immediately projects under the Lumbini Master Plan to start works on the site.
"Please continue the construction as well as other works in close coordination with the local level, practicing social distancing and also abiding by health-related criteria set by the government," he said.
Minister Bhattarai also directed the officials to expedite works to complete the construction of the conference hall that can accommodate 5,000 people. Officials at the LDT had briefed Minister Bhattarai about the progress made in various activities being carried out by the Trust.
Chief of Kathmandu Liaison Office of LDT Gyanin Rai said the construction of the meditation platform has reached the final stage already. "Construction works of staff residence and resting areas around the pond are currently underway," said Rai. He also informed the minister that a number of small construction works are underway even during the lockdown.