800,000 households likely to get electricity for free
May 31, 2020 | 9:14 pm&nbsp&nbsp&nbsp&nbsp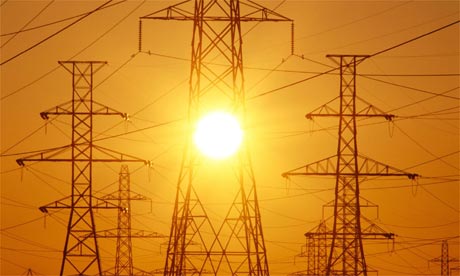 Kathmandu / May 31: Around 800,000 households who are Nepal Electricity Authority (NEA) consumers are likely to get electricity for free.
In the recent budget speech for the fiscal year- FY 2020/21 by Finance Minister Yuba Raj Khatiwada, the government announced that the households that consume less than 10 units will get electricity for free. According to the Ministry of Energy, Water Resources and Irrigation, of the total 4.1 million household consumers, NEA has about 800,000 household consumers who use less than 10 units of electricity monthly.
The arrangement has been made with the aim of providing relief to the poor, according to the Minister for Energy, Water Resources and Irrigation Barshaman Pun. NEA had been cutting off lines of the consumers who were unable to pay the basic electricity bills. "The ones who will benefit from this arrangement are the poor people," he said, "To provide them with relief, the program of providing people consuming less than 10 units of electricity for free was introduced in the budget for the upcoming fiscal year."
Minister Pun stated that the arrangements will be implemented from the beginning of the new fiscal year on July 16. The government has also decided to continue the 25 percent exemption on electricity bills for household consumers that has been affected since the beginning of the lockdown. Household consumers will be able to enjoy the exemption till the lockdown continues, according to the ministry.
Similarly, the government has decided to provide exemption on demand charge for electricity usage for irrigation purposes. Farmers having two bighas of land or more and farmers who have less than two bighas of land will be provided exemption on individual and collective basis, respectively. According to NEA, there are 140,000 consumers in this category. Farmers will be exempted from basic electricity fee amounting to a total of Rs 25 million.