Political unity essential in National agenda: lawmakers
May 31, 2020 | 9:14 pm&nbsp&nbsp&nbsp&nbsp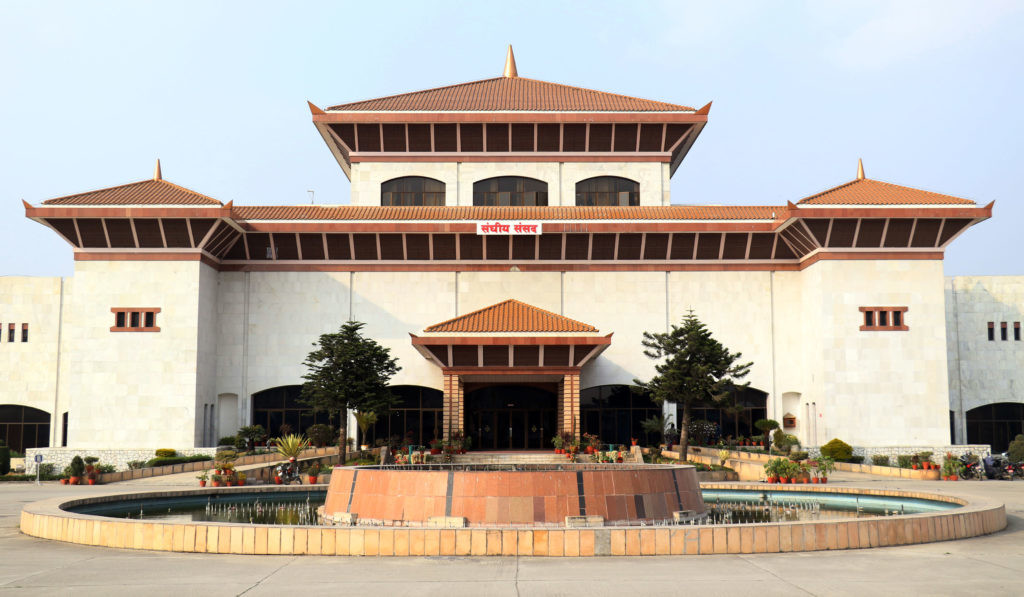 Kathmandu / May 31: House of Representatives (HoR) members speaking in a zero hour of the Lower House session today said the main opposition (NC)'s Saturday decision for the cause of nationality was positive.
Underlining the need of broader political unity for the cause of national interests, they expressed happiness over the demonstration of a gesture rising above the party interest. They highlighted the need of mass consensus to fight against the COVID-19 infection. It may be noted the NC Central Committee meeting held on Saturday decided to vote for the amendment of the constitution.
Bina Kumari Shreshtha said the NC decision to stand for nationality was indeed a positive move, underlining the need of unity among all political parties for the cause of nationality. Hari Adhikari termed the decision as an important one.
Birodh Khatiwada thanked the NC for demonstration of national unity in the issues, underlining the need of seeking solutions to thorny issues between two countries through diplomatic efforts.
He drew the government's attention towards the reports that preparations were on to operate public transport along the route constructed unilaterally by India in Kalapani-Limpiyadhura-Lipulek area.
Shanitmaya Pakhrin commended the NC's support on the cause of nationality and called for cooperation from it in future for issues of national interest.
Surendra Kumar Karki, drawing the attention of the government towards increasing number of Nepalis returning from India every day, demanded to streamline the influx of Nepalis returning from various bordering points and facilitate them in reaching their homes.
Lalbabu Pandit expressed that the local units were unable to manage quarantine facilities and asked for the federal government's positive intervention to it.
Binda Pandey said that the cases of violence against women were on rise in many quarantine facilities and demanded action against the perpetrators.
Shashi Shrestha called for easing the lockdown, stating that the stay-at-home had pushed the economy on the brink of jeopardy.
Shanta Chaudhary termed the Rukum Paschim incident a severe crime and demanded action against those involved in the carnage ensued over the issue of inter-caste marriage.
Satyanarayan Sharma Khanal pointed out the need for expanding the scope of COVID-19 test and urged the government to arrange adequate medical goods in the concerned health sector.
Satya Pahadi dubbed the Rukum Paschim incident a ''heinous crime'' for the whole humanity.
Sudan Kirati drew the attention of the government towards expanding the scope of COVID-19 test in mountainous districts in the eastern part of the country including Bhojpur where a youth returning from abroad was found to have contracted the deadly infection.