Nepalese factories facing pressure to meet demand abroad for herbal Aromatic Oil
December 4, 2020 | 8:01 pm&nbsp&nbsp&nbsp&nbsp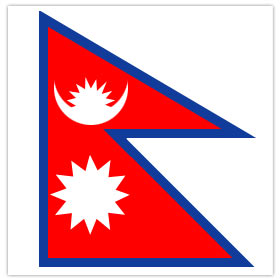 Gopi Gyawali / Nawalparasi, Dec. 4: A company producing herbal aromatic oil at Bardaghat in Nawalparasi is getting so much demand that it is facing difficulty to meet the demand.
The Chisapani Community Aromatic Oil Company established some 8 years ago at Bardaghat in Nawalparasi district is having insufficient production compared to the demand it has received for its fragrance oils from countries such as Germany, Indonesia, and the Philippines, according to Hom Bahadur Gurung, Chairman of the company.
The fragrance oil producing factory was established only in the investment of a million rupees.
This industry established by Chisapani Community Forest Users Committee produces aromatic oils by processing herbs such as menthe, lemon-gram, Sheet-Rola, Tamaroja and Manchauli and that demand for its production has expanded, said Chairman Gurung.
This factory sells its oil in the market within and beyond the country mainly through Himalayan Kiotech Company.
Kamal Pariyar, office secrtary of the Chisapani Community Forest Users Committee, said that lately domestic companies producing sanitisers, soaps, cosmetic produers and also medicine producers had also made demand for the oils.
Pariyar said locals have been doing herbal plant farming in the community forest spread in 160 square hector with a view to boosting self-reliance by helping to increase income of the poor.
The factory has contributed to generating employment as local users get a monthly salary of Rs. 15,000 a month for working on herbs in the community forest.
Pariyar said the fragrance oil produced in the factory is exported to Germany, Indonesia and the Philippines through the company named Everst Aroba and Chaudhari Biosys.
He said that the factory produces 200 liters of aromatic oils a year now while it used to produces 200 liters a year in the past, but even then the factory is falling short of its demand.
Pariyar said area for herbs would be expanded to 30 more hectors of land so as to increase fragrance oil production.