COVID-19 update: 580 new cases, 254 in Kathmandu
April 14, 2021 | 9:04 pm&nbsp&nbsp&nbsp&nbsp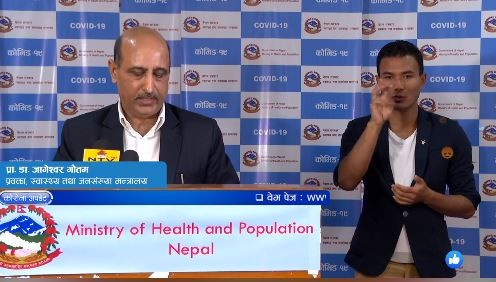 Kathmandu / Apr. 14: The Ministry of Health and Population on Wednesday confirmed 580 new cases of COVID-19.
According to the Ministry of Health and Population, 580 new infections were recorded in 4,289 RT-PCR tests and 23 cases were recorded through 451 antigen tests being done at health desks in various border points.
Of the newly infected, 254 are from the Kathmandu Valley. Of the, 20 are from Bhaktapur, 61 from Lalitpur and 173 from Kathmandu districts.
Meanwhile, 129 COVID-19 patients receiving treatment in institutional isolation or staying in home isolation recovered from the infection in the last 24 hours.
There are 79 people in quarantine and 4056 people in isolation. Of those in isolation, 3599 are in home isolation while 457 are in institutional isolation.
Of those undergoing treatment, 80 are receiving treatment in ICU while 25 are placed in ventilator, according to the ministry.