NHRC urges govt to pay heed to children's health
April 18, 2021 | 9:56 pm&nbsp&nbsp&nbsp&nbsp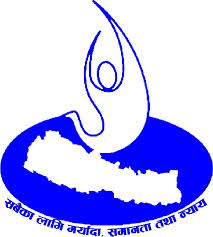 Kathmandu / April 18: The National Human Rights Commission (NHRC) has urged the government to pay heed to children's right to health and ensure alternative arrangement to their education.
Issuing a press release on Sunday, NHRC Spokesperson Dr Tikaram Pokhrel said that children should be provided education by ensuring safety in the wake of the growing threat of COVID-19.
The NHRC directed the Ministry of Health and Population, and Ministry of Education not to issue contradictory notices in terms of the operation of schools. "The guardians and students must not be instilled with psychological fear. NHRC urges all concerned including Nepal government and ministries to be serious about the dissemination of information on sensitive health issues. Sensitive information can be disseminated only after taking consultation and suggestions from the health ministry," Pokhrel stated in the press release.
The human rights watchdog recently conducted a monitoring of schools in the Kathmandu Valley to know about the situation of the coronavirus infection. The monitoring found that the government schools were more susceptible to the coronavirus than the private schools. The enforcement of safety measures was also weak, and the students suffering headache were together with normal students, the press release showed concern.
The NHRC has been informed via various media that more than 300 children were infected with the coronavirus in the last two weeks.
Although the health ministry has urged everyone to avoid crowds in schools of 14 districts including the Kathmandu Valley, the schools are still running physical classes.
The government has been further reminded of the children's rights guaranteed by Article 39 of the Constitution of Nepal and other international conventions that Nepal is party to. RSS