Ruling party lawmakers obstruct Gandaki Province Assembly meeting
April 27, 2021 | 9:56 pm&nbsp&nbsp&nbsp&nbsp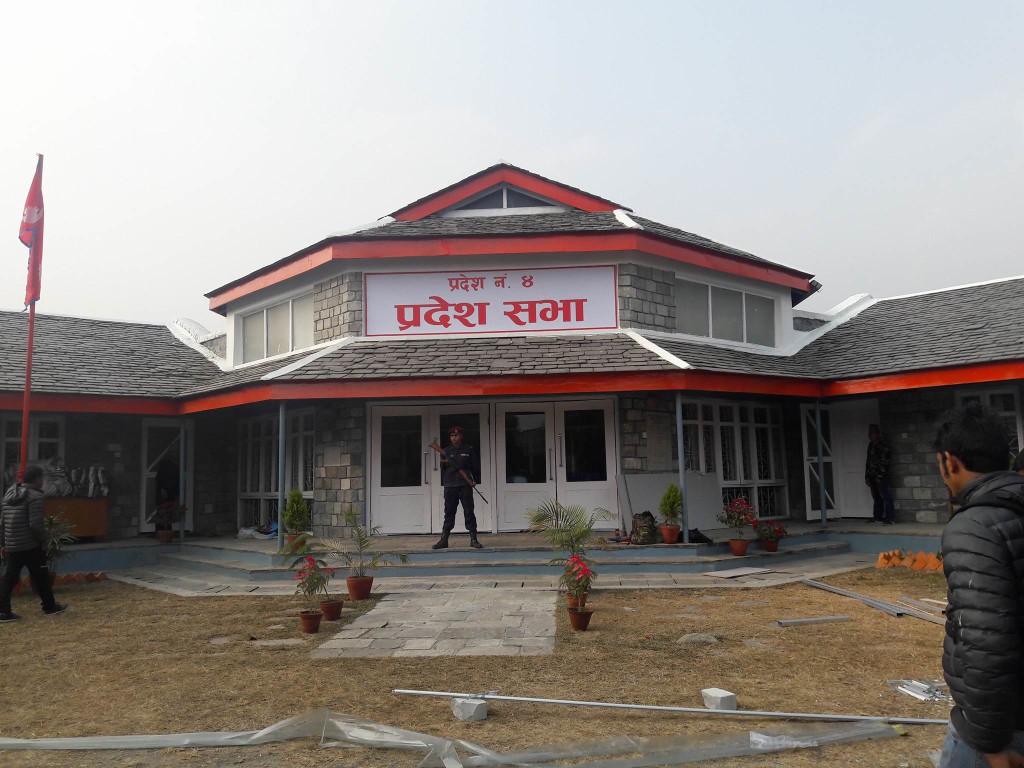 Pokhara / April 27: Though a special session of the Gandaki Province Assembly was summoned following the registration of a no-confidence motion against Chief Minister Prithvi Subba Gurung, lawmakers of the ruling CPN-UML obstructed a meeting of the assembly on Tuesday afternoon, demanding that they be tested for COVID-19 without delay.
Immediately after the meeting kicked off, a UML lawmaker, Rajib Pahari said that the meeting would not proceed ahead without carrying out the polymerase chain reaction (PCR) tests of all assembly members. "The COVID-19 risk is terribly growing. Conducting a parliament meeting at this sensitive hour is risky. Therefore, the meeting should not proceed ahead without carrying out the PCR tests of the assembly members," Pahari said. He also added that his party will continue the obstruction unless tests are conducted at the earliest.
As soon as Pahari spoke in front of the assembly meeting, the UML lawmakers rose from their seats and obstructed the meeting.
Following the obstruction, Speaker of the provincial assembly, Netranath Adhikari put the meeting off for 20 minutes. The meeting, however, has not resumed yet.
The ruling side's obstruction is said to be a time-buy technique as the no-confidence motion against CM Gurung is likely to be endorsed through a majority of votes in the provincial assembly.
The motion was tabled before the assembly meeting on Monday and is under consideration at present. The motion is likely to be presented for a final decision today or tomorrow.
A total of 28 lawmakers belonging to the main opposition Nepali Congress (NC), CPN (Maoist Center) and Janta Samajbadi Party (JSP) filed the motion against CM Gurung on April 15. Rastriya Janamorcha, which has three members in the assembly, was also said to have supported the motion. NC's parliamentary party leader in the province, Krishna Chandra Nepali (Pokharel) was proposed as the new chief minister of the province.
CM Gurung, however, recommended to the Governor of Gandaki Province, Amik Sherchan, for the prorogation of the winter session of the assembly effective from April 14 midnight in an apparent bid to avoid the no-confidence motion before it was registered at the province assembly's secretariat.