ADB launches Asia Pacific Tax Hub to help member states strengthen domestic resource mobilization
May 5, 2021 | 9:15 pm&nbsp&nbsp&nbsp&nbsp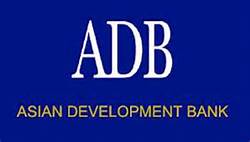 Kathmandu / May 5: The Asian Development Bank (ADB) has launched an Asia Pacific Tax Hub, with the aim to create an open and inclusive platform to promote strategic policy dialogue, improve knowledge-sharing, and strengthen coordination on tax policy and administration among ADB, its members, and development partners.
The hub is expected to maximize regional and international resources to strengthen domestic resource mobilization and international tax cooperation in ADB's developing member countries.
"Domestic resource mobilization has emerged as a major strategic priority for our member countries at this moment. It will be vital in the effort to address debt sustainability and to achieve the Sustainable Development Goals," said ADB President Masatsugu Asakawa in ADB's 54th Annual Meeting.
According to the ADB, the hub will support the countries on three main building blocks – preparation of medium-term revenue strategies, roadmaps for the automation of tax administration, and proactive participation in international tax initiatives.