Kami Rita scales Everest 25 times; Tourism Ministry appeals not to disseminate fake information
May 7, 2021 | 9:10 pm&nbsp&nbsp&nbsp&nbsp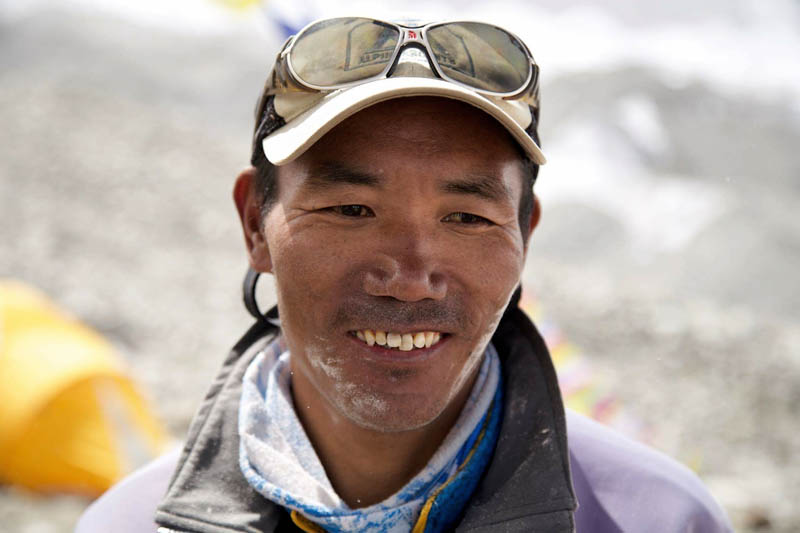 Kathmandu / May 7: The first team of climbers reached the summit of 8848.86 meteur high Everest, at 6:00 pm, today.
As many as 12 climbing Sherpas from Seven Summit Treks under the management of Expedition Operators of Nepal (EOA) have reached the top of Mount Everest, becoming the first climbers of the season to conquer the new altitude of the world's highest mountain from the Nepal side, Mingma Sherpa chairman at Seven Summit Treks informed.
With the opening of route, more than 400 foreign climbers along with their high altitude workers will attempt to scale the mountain, now.Meanwhile, legendary climber Kami Rita broke his own record by scaling the world's highest peak 25 times.Kami Rita Sherpa, made the 25th successful ascent as a leader of the rope fixing team, along with 11 other climbing Sherpas.
Tourism Ministry appeals media to not disseminate unofficial information on Covid-situation at base camp–
The Ministry of Tourism, Culture and Civil Aviation (MoTCA) has appealed media to not sensationalise the impact of Covid-19 on mountaineers situated at various base camps amid the ongoing mountaineering season.
In a press release issued by the Tourism Ministry today, it stated that its attention has been drawn towards the impact of the second wave of the pandemic on the ongoing mountaineering season in Nepal as represented by media outlets.
The Ministry assured that only those mountaineering enthusiasts who test negative for the Covid-19 infection via PCR test are granted the mountaineering permit, in addition to constant monitoring of the situation.The Ministry further appealed publications to only publish authorised information. Courtesy: The Himalayan Times