Opposition alliance files writ petition demanding reinstatement of HoR, appointment of Deuba as PM; UML expels senior leaders
May 24, 2021 | 9:19 pm&nbsp&nbsp&nbsp&nbsp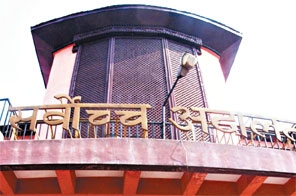 Kathmandu / May 24: The opposition parties have filed a writ petition in the Supreme Court (SC) demanding restoration of the House of Representatives (HoR) and appointment of Sher Bahadur Deuba as the Prime Minister on Tuesday.
As many as 146 lawmakers of the dissolved parliament filed the writ petition this afternoon.
Earlier on Saturday, President Bidya Devi Bhandari dissolved the parliament and announced a midterm election for November 12 and November 19 at the recommendation of Prime Minister K P Oli.
Of the petitioners, 61 lawmakers belong to Nepali Congress, 48 to CPN (Maoist Center), 23 to CPN-UML, 12 to Janata Samajbadi Party (JSP) and one to the Rastriya Janamorcha Party.
The petitioners have demanded reinstatement of parliament, appointment of Deuba as the PM and scrap the decision of the cabinet to dissolve the HoR.
CPN (UML) dismisses 11 leaders including Nepal from party, asks clarifications from 12 others
A meeting of the Standing Committee of the ruling CPN (UML) held on Monday decided to remove 11 of its leaders including Madhav Kumar Nepal from the party.
The meeting also decided to ask clarification from 12 additional leaders of the party, according to leader Subash Nembang.
The UML took action against its 11 leaders for doing activities against the party, said Surya Thapa, press advisor to Prime Minister KP Sharma Oli.
Leaders Jhalanath Khanal, Bhim Bahadur Rawal, Mukund Neupane, Ram Kumari Jhankri, Sarala Yadav, Pushpa Kumari Karna, Kalila Khan, Niradevi Jairu, Laxmi Kumari Chaudhari and Kalyan Kumari Khadka have been kicked out of the party including Nepal for acting against the party, according to Thapa.
The SC meeting decided to ask clarifications from 12 of its leaders that include Surendra Pande, Ghanshyam Bhusal, Bhawani Khapung, Yagyaraj Sunuwar, Birodh Khatiwada, Jibanram Shrestha, Krishna Lal Maharjan, Som Prasad Pande, Met Mani Chaudhary, Jhapat Rawal, Dipak Prakash Bhatta and Narayan Khatiwada.