Mega Campaign starts for awareness on value of time
April 16, 2016 | 6:05 pm&nbsp&nbsp&nbsp&nbsp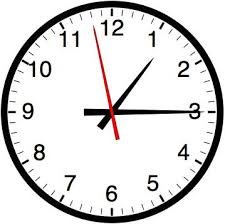 Kathmandu / April 16: The famous phrase 'Nepali Time' refers to commonly found inveterate habit among the general Nepali people of arriving late at any sort of scheduled programme or event and consequently resulting in delayed start of any undertakings.
In backdrop of this ubiquitous habit, a National Awareness Grand Campaign – 2073 has kicked off bearing the slogan of 'Time Right: Prime Basis for Country's Development', but is it enough to change the 'Nepali Time'?
The objective of the grand campaign is to herald a general transformation in the people's mindset towards the value of time.
CPN (UML) senior leader, Madhav Kumar Nepal, inaugurated the campaign and stressed timely implementation of the new constitution. He added that there were no options to driving the country on a path of economic, social and cultural progress.
"A delay of a scant amount of time may result in someone's death, so in Nepal's context, we have to establish a trend of completing the works before the time limit and it applies to every sector," Nepal emphasized.
On the occasion, Nepali Congress General Secretary, Dr Shashank Koirala, said the political parties must implement the new constitution as soon as possible with the understanding of the value of time.
UCPN (Maoist) General Secretary, Krishna Bahadur Mahara, said the system of completing the workload within the set time limit should start from the state's important sections. RSS