Relief distribution to flood victim families
April 17, 2016 | 10:06 am&nbsp&nbsp&nbsp&nbsp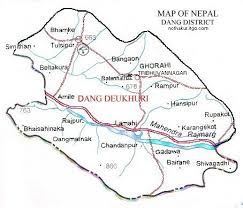 Dang / April 17: Relief has been distributed to flood affected families of Dang district. The Dang Chapter of Federation of Community Forest Users Nepal (FECOFUN) distributed the relief to 32 flood victim families of Tulsipur-20, Dang.
An amount of Rs 480,000 received from the Multi-Stakeholders Forestry Programme (MSFP) was distributed to the flood survivors in Motipur, said FECOFUN Dang Chapter Chairperson Shobhakar Sapkota.
The 32 families belonging to indigenous nationalities of Motipur were chosen among 59 flood-affected families for relief distribution in the first phase.
Earlier, seeds were distributed to the victim families to support their income generation efforts.
The flood that occurred two years ago had completely destroyed 59 houses and killed two persons. Total 71 families were directly affected from the flood. RSS