Discussion on upcoming budget concludes
June 1, 2016 | 9:36 pm&nbsp&nbsp&nbsp&nbsp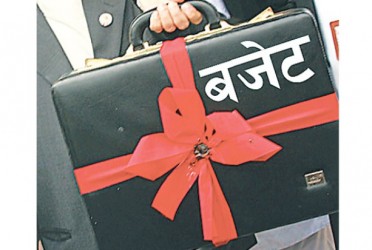 Kathmandu / June 1: Discussion on the annual estimates of revenue and expenditure for the fiscal year 2073/074 has concluded for today at the Legislature-Parliament, ending with a note of both criticism and praise.
The discussion has been ongoing in the parliament since Tuesday. The budget was presented before the parliament last Saturday.
A total of 50 parliamentarians, both from ruling parties and opposition, attempted to illustrate the upcoming budget's pros and cons.
Parliamentarians from the ruling party CPN (UML) and its coalition partners defended the budget mentioning that it is focused on the key infrastructures projects and needful allocation for roads, hydropower projects and development programs with special attention to prosper Tarai.
CPN (UML) parliamentarians claimed that the newly unveiled budget won the hearts of the lower-class as well as middle class people and has been receiving accolades from national and international community.
Similarly, CPN Maoist Centre parliamentarians rendered critical support for the budget. They argued that the budget estimates was based on the armed movement spearheaded by their party and thus it is pro-public and realistic.
Nepali Congress (NC) however has slammed the budget as mere manifesto of CPN (UML) rather than being a national document.
The NC parliamentarians have been terming the Rs 1.048 trillion budget estimates as a 'big-size budget' and distributive.
Some of its lawmakers cited the stories of foreign countries (Greece and Venezuela) which went on to face financial crisis later owing to the bolstering of the budget excessively.
Present in today's discussion were Amanlal Modi, Baijanath Baniya, Ganesh Thagunna, Bhim Raj Upadhyay, Kamala Ghimire and Ram Maya Bogati among others.
The next meeting of the Legislature-Parliament shall be held at 11: 00 am tomorrow. The timing for discussion on budget estimates has been extended until June 3. RSS