Question-Answer session in parliament; Ministers to respond lawmakers directly
November 15, 2016 | 9:42 pm&nbsp&nbsp&nbsp&nbsp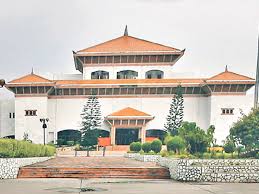 Kathmandu / Nov 15: In a bid to make the parliament and government more accountable to the public, the Legislature-Parliament has decided to introduce question-answer session. The lawmakers would question the concerned Ministers on the pertinent and pressing issues and the Ministers would furnish the replies directly.
The meeting of the chief whips of major political parties and the chairperson of the parliamentary committee held under the chairmanship of Speaker Onsari Gharti took this decision on Tuesday.
The lawmakers would question Ministers on the issues concerned directly with the people and the Ministers respond it immediately, said Chief Whip of the Nepali Congress, Chin Kaji Shrestha, arguing that such system would hold the government and parliament accountable to the people.
The questions the lawmakers raised would be submitted in the parliament and would be transferred to the concerned ministries.
The questions and answers session would be held with Prime Minister and Ministers directly. The session with PM would be held on the second Sunday of every month while with Minister second and fourth Wednesday of every month.
There would be live broadcasting of the questions and answers session.
NC Chief Whip Shrestha further said on the day of this new program, there won't be parliamentary committee meetings, while the preparations are being made to conduct parliament meeting from 11:00 am during the day the question-answer session is held. RSS