Party merger to serve Hindu State agenda-RPP Chair Rana
November 16, 2016 | 10:02 pm&nbsp&nbsp&nbsp&nbsp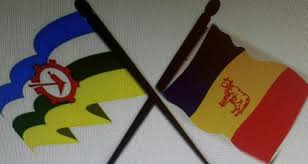 Bhaktapur / Nov 16: Rastriya Prajatantra Party (RPP) Chairperson Pashupati Shumsher Rana has said two parties (RPP and RPP-N) are to be merged to serve the political agenda to make Nepal a Hindu State.
Talking to journalists in Bhaktapur on Wednesday, he said the agenda to merge two parties was already agreed.
The merger would take place soon, he said, adding the two parties had already agreed on a political agenda to declare Nepal a Hindu State.
The share of positions after the merger of the parties is also almost finalized, Rana said, adding, "After the integration I would serve as a National Chairperson of Party Direction Committee while RPP-N Chairperson Kamal Thapa would be the Chairperson of the bigger party".
Rana noted that the government should hold the local body election on the existing structure before working for restructuring of the state. RSS