ECAN protests govt's move in bringing regulation
November 27, 2016 | 9:32 am&nbsp&nbsp&nbsp&nbsp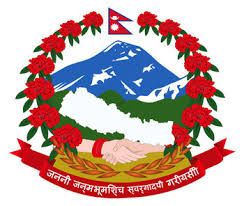 Kathmandu / Nov 27: Educational Consultancies Association of Nepal (ECAN) has expressed its objections, citing the government was preparing to bring the Education Regulations in unilateral manner.
The Association made its views public on the issue through a news conference on Saturday.
ECAN president Prakash Pandey said the Ministry of Education was preparing to bring the Regulations without consulting them. "The Ministry is trying to introduce the Regulations in a unilateral manner by neglecting our demands," he said.
Pandey demanded that the provision on classification of the consultancies in the draft of the Regulations should be removed and the provision related to operation of consultancy branches, and to seminar and educational fair, should be amended.
Likewise, Pandey suggested including provisions such as tuition fees security, students welfare fund, listing of foreign educational institutions, conduction of exam centres, bringing foreign students to Nepal, protection of the profession and representation from the educational consultancies association in the Regulations.
ECAN was established in 1997 and has been playing a significant role in facilitating students to gain access to international education. Among its major objectives is to provide proper and professional consultancy through expertise and experience to students, guardians, education establishments in Nepal and education establishments outside Nepal. RSS