Reconstruction of quake-damaged school begins with donor money
December 10, 2016 | 11:57 am&nbsp&nbsp&nbsp&nbsp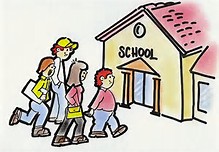 Parbat / Dec 10: The reconstruction of a local school, which was completely damaged by the 25 April 2015 earthquake, has begun with support from donor.
The reconstruction of the Pashupati Higher Secondary School based in Ramjadeurali VDC of Parbat has started. Students of the school have been compelled to study under the open sky after the earthquake completely damaged 16 rooms of the school.
A two-and-a-half storied school building is under construction at the total cost of Rs 17 million with a view to providing education to children in earthquake-resilient building.
The building reconstruction works have started with funding of Rs 4.8 million from Parbat District Education Office, Rs 4.9 million from Care for Nepal, Rs 3.5 million from Tinchuli Organization, Rs 3.5 million from UNICEF and Rs 200,000 from the school on its own.
The target is to complete the construction works within a year, shared School Principal Govinda Prasad Sharma.
Besides, the ex-students of the school have already raised Rs 4.2 million to support the construction of huts and arrangement of furniture in the school. RSS