Capital expenditure reaches 11 percent: Chief Secy Subedi
January 17, 2017 | 10:16 pm&nbsp&nbsp&nbsp&nbsp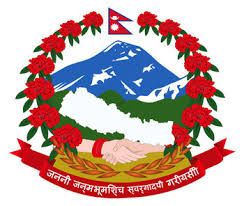 Pokhabar / Jan 17: The capital expenditure has reached only 11 percent so far in the current fiscal year.
Government Chief Secretary Dr Somlal Subedi gave out this information while addressing to the consultative seminar on formulation of the national policy on civil service and public service strategy organized here on Tuesday.
The Chief Secretary on the occasion urged the chiefs of the offices concerned to increase the capital expenditure of the infrastructure projects.
He stressed that the civil service should become more conscious toward constitution implementation and show skills. According to him, annually more than 100 thousand new projects are added which required big budget. The Chief Secretary also suggested implementing new projects only after completing the incomplete ones.
The seminar was jointly organized by the Ministry of General Administration and Public Administration's Preparation for Public Reforms Project. Regional Administrator Khagaraj Baral, from the Chair, said the civil servants should work as the public servants and not as rulers.
The Chief District Officers, the Local Development Officers and the Chiefs of the governmental and NGOs in the districts of Province No 4 attended the seminar. RSS