Nepal urges India to remove anti-dumping, countervailing duties on jute products
January 19, 2017 | 10:28 pm&nbsp&nbsp&nbsp&nbsp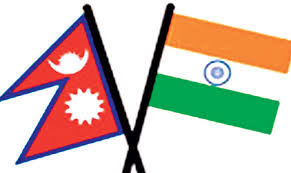 Kathmandu / Jan 19: Nepal has requested India to remove the anti-dumping and countervailing duties on Nepalese jute products exported to India from Nepal.
Ambassador of Nepal to India, Deep Kumar Upadhyay made this request when he called on Minister of Textiles of India Smt Smriti Zubin Irani in New Delhi on 18 January 2017.
During the meeting, ambassador Upadhyay raised the issue of imposing Anti Dumping (AD) and Countervailing Duties (CVD) on Nepalese Jute products imported from Nepal to India by the Government of India, the Embassy of Nepal, New Delhi stated in a press release on Wednesday.
On the occasion, Upadhyay requested the Indian Minister for immediate removal/waiver of both the duties. Ambassador Upadhyay also requested Hon. Minister to facilitate smooth export of Nepali jute products to India as usual.
Minister Smt. Irani assured that she will look into this matter for positive consideration.
Ambassdor Upadhyaya was accompanied by Mr Krishna Prasad Dhakal, Deputy Chief of Mission of the Embassy of Nepal in New Delhi. RSS