Firefighters rescue man trapped inside telephone pole
January 22, 2017 | 10:34 am&nbsp&nbsp&nbsp&nbsp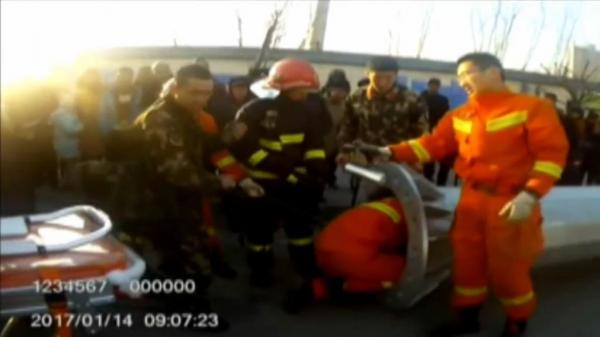 Jan 22: A crew of Chinese firefighters were filmed sawing through a utility pole to free a man who somehow became trapped inside the pole.
The video shows firefighters in Qingyang, Gansu Province, carefully placing the pole horizontally on the ground Saturday and sawing through it.
The firefighters are able to remove enough from the pole to extract a man trapped inside.
It was unclear how or why the man ended up inside the pole. Upi.com