Don't politicize Bagmati Clean-Up Campaign: Campaigners
April 23, 2017 | 9:26 pm&nbsp&nbsp&nbsp&nbsp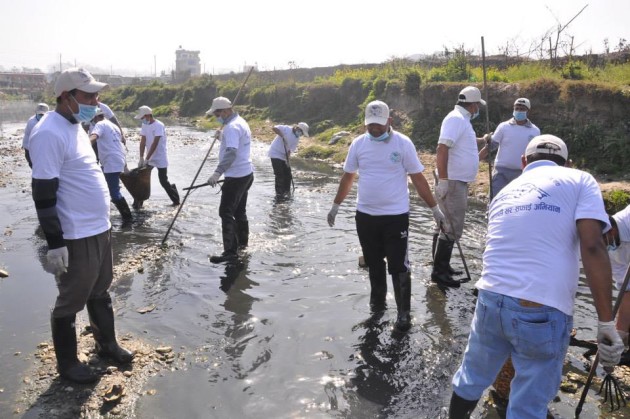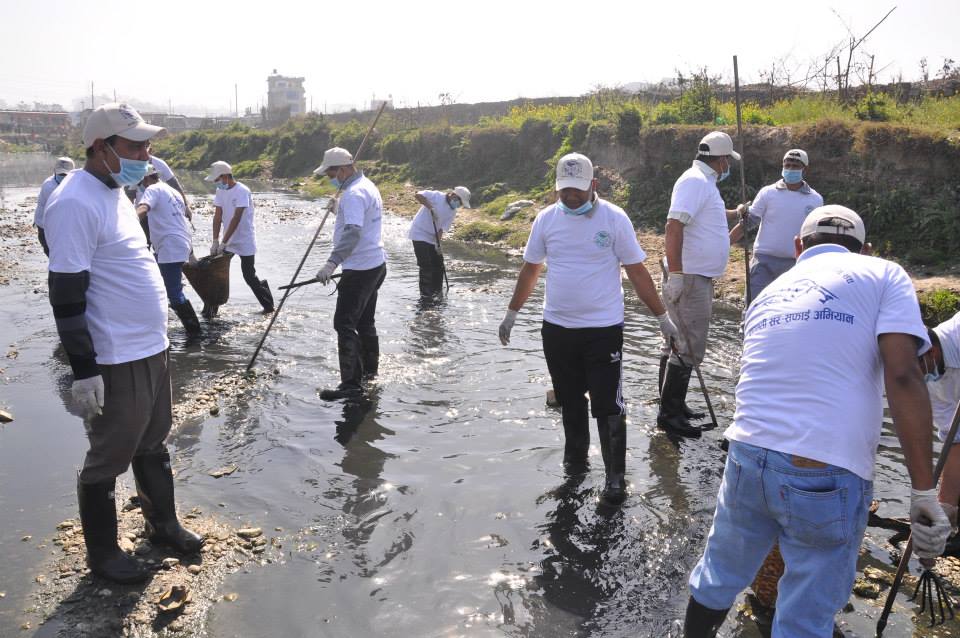 Kathmandu / Apr. 23: The campaigners of the Bagmati Clean-Up Campaign have urged one and all not to understand this weekly drive as a politically-driven one.
Issuing a press statement here today, campaigner Umesh Bohara has expressed his qualm over the linking of the campaign with the political party in social media and portraying it as a political propaganda in the face of upcoming local level election.
Bohara has clarified that it is a social initiative begun since May 19, 2013 and is aimed at wiping out the garbage from the holy Bagmati River thereby helping it regain its chastity.
Spearheaded by the former Chief Secretary of the government Leelamani Poudyal, the drive is conducted every Saturday where the representatives of civil servants, security forces, civil societies, social organizations and members of public participate.
With last Saturday, the campaign that has reached in its 206th week and has already become successful in collecting as many as 8,500 metric tonnes of garbage from the Bagmati river and its tributaries.
Campaigner Bohara claimed that more than 700,000 people have volunteered towards this end so far. Such a weekly drive is conducted in various 26 places across the country.
The statement issued today further states that the Campaign neither does have an executive committee nor the fund of its own.
The campaigners associated with the Bagmati Clean-Up Campaign have also urged one and all not link the campaign with any political parties and for personal again.
They further clarified that the campaign is not associated with any political parties and will never have such affiliation in future. RSS