Banking Expo-2017 begins
April 28, 2017 | 9:50 pm&nbsp&nbsp&nbsp&nbsp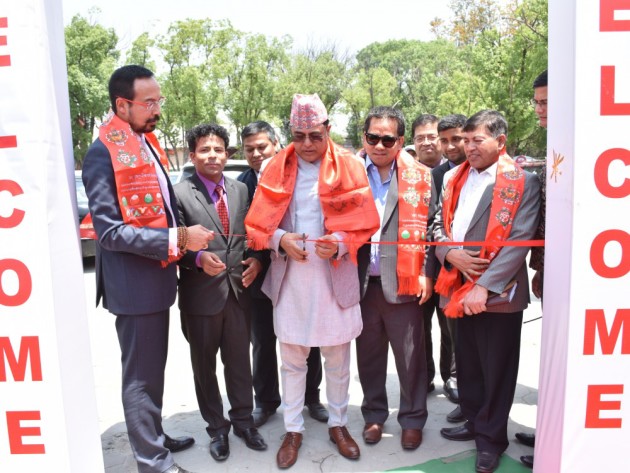 Kathmandu / Apr. 28: Banking Expo-2017 targeted to the financially backward communities has started at Bhrikutimandap from today.
Nepal Rastra Bank (NRB) Governor Dr. Chiranjibi Nepal inaugurated the expo amid a program. It is stated that there are hundreds of thousands of people even in Kathmandu valley who are not within the financial and banking system.
The NRB Governor said, "The expo is an important campaign to provide financial literacy and it should be continued."
Various banks and financial institutions have operated their stalls in the expo from where they will be providing information about their different schemes and services.
Similarly, one can get information at the expo about the programs that the government has brought through the Youth and Small Entrepreneurs Self-employment Fund and about all the activities of the capital market carried out through Securities Board of Nepal as well as the works of NRB. There are 45 stalls in the expo that will run for three days. RSS