Supreme Court issues stay order on EC's decision on re-polling
June 5, 2017 | 9:31 pm&nbsp&nbsp&nbsp&nbsp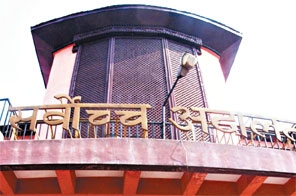 Kathmandu / Jun 5: The Supreme Court has ordered the Election Commission (EC) to put on hold its decision on Bharatpur vote counting row until Sunday.
A bench of Justice Cholendra Shumsher Rana issued the verdict on Monday directing the Election Commission to put on hold Saturday's decision to conduct re-polling at Ward-19 of Bharatpur Metropolitan City where ballots were torn up during the last phase of counting.
Ward member candidate Gunjaman BK and Advocate Tulsiram Pande jointly filed a petition at the apex court on Sunday demanding annulment of the EC decision and a court order to resume counting of votes in the disputed ward.
The Election Commission had, on Saturday, deemed the vote counting at ward 19 of Bharatpur Metropolis illegitimate and ordered the election officer to announce new poll dates in the ward.
Dispute surfaced during the vote counting of Bharatpur Metropolis Ward-19 on May 28 after 90 ballot papers were torn allegedly by CPN (Maoist Centre) cadres that led to a halt in counting.