Amnesty releases report 'Turning people into profits'
June 6, 2017 | 10:15 pm&nbsp&nbsp&nbsp&nbsp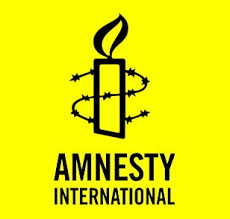 Kathmandu / Jun 06: Amnesty International has today released a report 'Turning People into Profits' bringing the issue of abusive recruitment, trafficking and forced labour of Nepali migrant workers into light.
The report was prepared by holding talks with 127 workers of eights districts who had returned from overseas employment, 22 foreign employment entrepreneurs, four local 'agents' and district local officers as well as study visit to Malaysia, according to the Amnesty.
The report stated that migrant workers have to bear loan burden from the beginning to the end of overseas employment process and have to face different types of risk including forced labour and labour exploitation.
The report has pointed out that the workers willing to go overseas employment have to pay a huge amount of money despite the decision of 'free visa, free ticket' announced by the government as well as Nepali migrant workers are behaved as third-class people and undermined from basic human rights and labour rights.
The migrant workers have been facing different problems including not getting stipulated works and wages, seizing passport by landlord during overseas employment.
Similarly, the report suggested to take action against manpower agencies taking high service charge, to effectively implement online system and to deploy police in monitoring of foreign employment.
Chairman of Amnesty International, Rajan Kuikel, said that the report was prepared keeping the abusive recruitment, trafficking and forced labour against Nepali migrant workers during overseas employment in centre.
Talking on the report, participants stressed the need of making overseas employment safe, systematic and disciplined. RSS