Digitalized system to curb business of fake documents for visa application
June 8, 2017 | 10:11 pm&nbsp&nbsp&nbsp&nbsp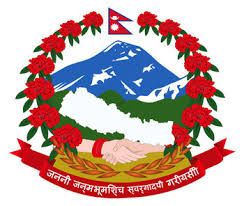 Kathmandu / June 8: After the diplomatic missions in Nepal were found hassled with flurry of documents submitted seeking visa, the government has come up with the idea to immediately find those applying for visa with fake documents.
The mission staffs have been in a quandary whether the documents are real or not after the people prepared forged government documents and phony stamps.
Director General at Department of Consular Service, under the Foreign Ministry, Gahendra Rajbhandari, informed at a programme that the diplomatic missions were provided the technical facility that they could easily differentiate fake documents observing the visa note and documents certified by the Department.
The concerned embassy can browse the Department's website and view the scanned documents of any person applying for the visa.
Information to this was shared during a programme at the Ministry on Thursday. The programme was attended by 25 representatives from various diplomatic missions in Nepal. With this facility in place, they can view who is going to which country; the documents provided by the Department, and his/her citizenship certificates, among others.
Director General Rajbhandari said, "The digitalized system has increased the credibility of the documents issued by the government bodies. It will end the fraud as preparation of fake stamps and letter pad in market."
According to him, almost 70 percent activities are conducted in a digitalized way since he assumed the office. RSS