No political interference but leadership in police administration: Home Minister
June 14, 2017 | 9:46 pm&nbsp&nbsp&nbsp&nbsp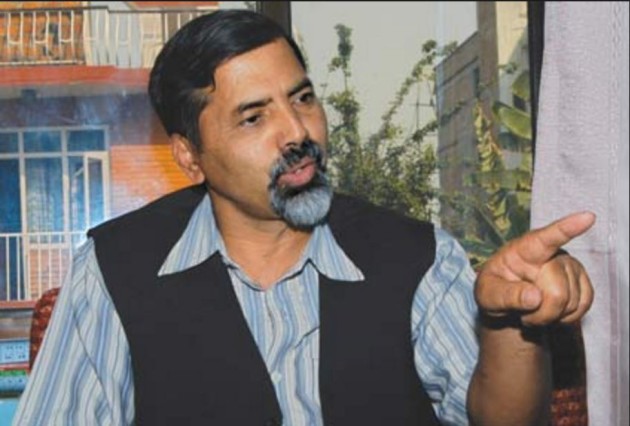 Kathmandu / June 14: Home Minister Janardan Sharma has said that he would not make any political interference in the police administration office rather would provide leadership for better performance.
In a discussion with journalists covering the security beat on Wednesday, Home Minster Sharma however commented that the government's objectives would not be met without political leadership. Pledging to carry out 75 per cent work as recommended by journalists, he said remaining 25 per cent would be completed in collaboration with other actors. "I have directed the subordinate bodies to come up with an action plan including an analysis of their problems and resolving measures to better their performances. I would take strides accordingly", he added, noting he was charting out a plan to make the police force disciplined.
The Home Minister also pledged to end the tendency in police force to run after political leadership for personal gains.
On a different note, Minister Sharma said that the political discontent should not be allowed to exist for long while hinting at Rastriya Janata Party Nepal. "The only measure to address the demands of disgruntled side is dialogue and consultation. We hope the disgruntled side will also take part in the poll as the election scope has been widened with the participation of Bijaya Gachhadar and Upendra Yadav".
The government and Home Ministry have completed all necessary preparations to hold the election in a free and fair manner, he said, adding that work is being carried out in a way that the people would cast their ballot without any fear. RSS