Over 28 metric tonnes of garbage collected from major rivers in valley
June 17, 2017 | 10:02 pm&nbsp&nbsp&nbsp&nbsp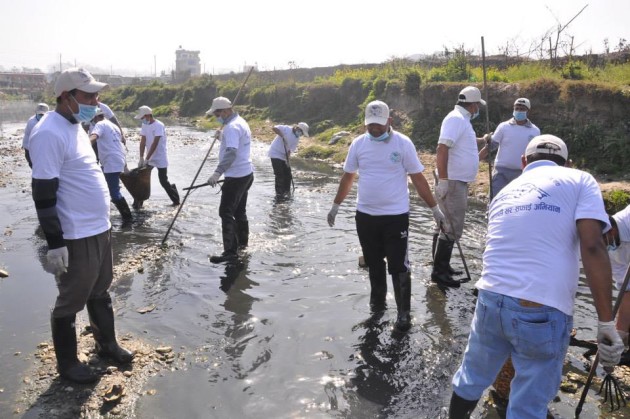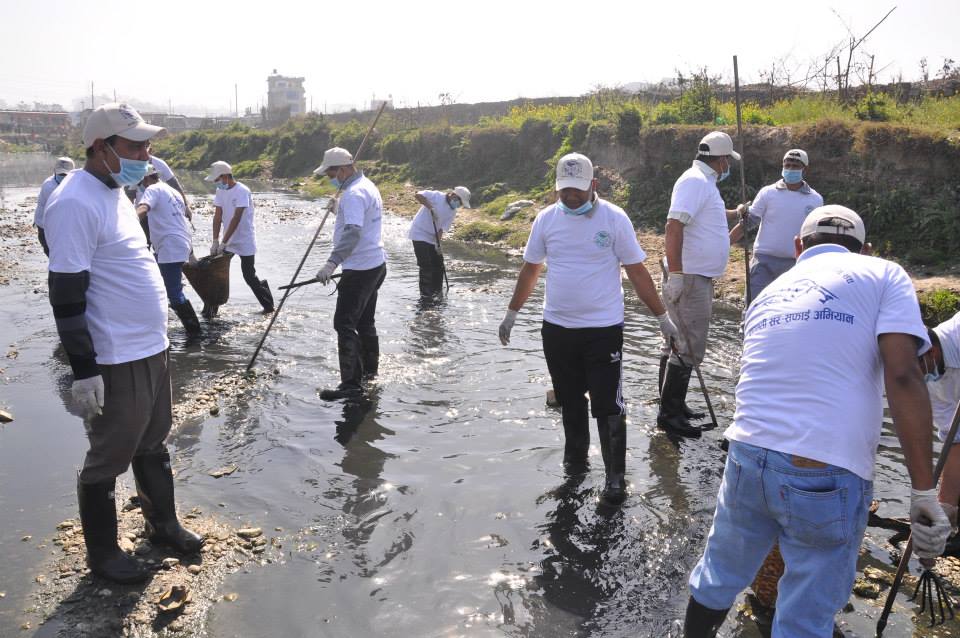 Kathmandu / Jun 17: Over 28 metric tonnes of garbage were collected from various major rivers and ring road areas in Kathmandu Valley today. The number of the participants notably increased today after actress Manisha Koirala who recently was appointed the goodwill ambassador of the Bagmati Cleanup Mega Campaign joined the campaign today.
Around seven metric tonnes of solid waste was managed while cleaning the Bagmati River as a part of the Bagmati River Cleanup Campaign that entered 214th week today, according to campaigner Umesh Bohora.
Campaigners collected the garbage along the stretch near Thapathali bridge area in Kathmandu.
Around 2,000 participants joining the weekly event also included personnel from security agencies including Nepal Army, Nepal Police and Armed Police Force, Nepal and officials from different organizations including the officials from the High Powered Committee for Integrated Development of the Bagmati Civilization.
Former Minister Arjun Narshing KC, Chief Secretary Dr Som Lal Subedi Secretary Deependra Nath Sharma, former secretary Kishor Thapa, goodwill ambassador Koirala, artiste duo Dhurmus and Suntali, Lalitpur Metropolitan City Mayor Chiri Babu Maharjan among other took part in today's campaign.
Moreover, the Ring Road Cleanup Campaign that entered its 10th week today collected 20 metric tonnes of waste from the area starting from the Samakhusi Chowk.
Campaigners shared that similar kind of river cleanup drive is being conducted in various 26 rivers across the country, thanks to influence of the Bagmati River Cleanup Campaign. RSS