Campaign launched to prevent dengue infection in Mahottari
October 4, 2017 | 8:46 pm&nbsp&nbsp&nbsp&nbsp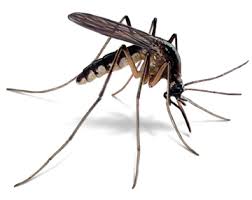 Mahottari / Oct 4: The District Public Health Office (DPHO), Mahottari has launched a campaign aimed at preventing dengue virus infection in the district.
The campaign named 'Search and Destroy' was launched after 39 cases of dengue were reported in the district recently. Since dengue is a mosquito-borne disease, the larva of mosquitoes and their habitats are searched and destroyed during the drive.
A team of specialists from the DPHO, Mahottari, security personnel from Nepal Police, Nepal Army as well as Vector control inspectors among others have been mobilized to search the breeding ground of mosquitoes in various places in the district and destroy them, according to the DPHO, Mahottari Chief Dr Nagendra Yadav.
An awareness campaign will be launched among the locals to learn and adopt preventive measures against dengue such as not letting the puddle to form, filling the potholes and regular cleaning of water tanks and the like, said Yadav. RSS