MBBS classes at IOM delayed by a month
December 11, 2017 | 9:31 pm&nbsp&nbsp&nbsp&nbsp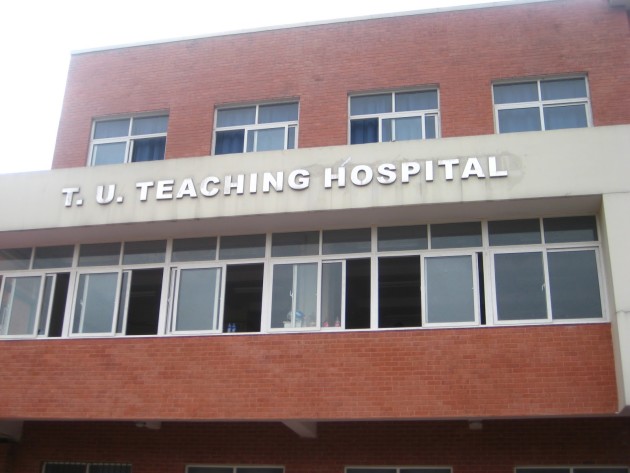 Kathmandu / Dec 11: Prospective MBBS students at medical colleges under the Institute of Medicine (IOM) have to wait for one more month for their academic classes to begin due to the delay by Tribhuvan University (TU) to decide on the allocation of MBBS seats at the medical colleges. MBBS classes at colleges under IOM were scheduled to begin from November 17.
After IOM's decision on the allocation of seats for the medical colleges, the Nepal Medical Council (NMC) should correct and recommend it to TU for the final approval. Until TU does that, the students cannot get admission in the MBBS course. However, TU is yet to decide on the list recommended to it by the NMC two months ago.
"As per IOM's recommendation, we recommended to TU the allocation of seats for MBBS enrollment about two months ago," said Dr Dilip Sharma, registrar at the NMC. "Now, the ball is in TU's court."
There are seven medical colleges under the IOM, which has allocated a total of 660 seats for enrolment in MBBS this year. According to the IOM, it recommended 90 seats for KIST Medical College (Lalitpur), 100 seats for Nepal Army Medical College (Kathmandu Valley), 80 seats for Janaki Medical College (Janakpur), 90 seats for Gandaki Medical College (Pokhara), 90 seats for National Medical College (Birgunj), 100 seats for Universal College of Medical Science (Bhairahawa), and 90 seats for Chitwan Medical College (Chitwan). In addition to these seats, IOM has the capacity of 75 seats for MBBS enrollment.
IOM on December 4 published the results of MBBS entrance test, which was cancelled on November 19 and retaken on December 2. The first entrance test taken on October 14 was cancelled, following the controversy of cheating in the exam by using electronic devices.
A total of 46 percent examinees received the minimum required 50 marks to get the admission in MBBS. A total of 7,298 students appeared in the entrance tests taken on December 2 and 1,672 (18 percent) did not attend the test. Among them, 3,298 Nepali students and 33 foreign students passed the entrance exam.
"We are unable to begin the new academic session before TU takes the decision on the enrollment seats for the medical colleges," said Prof Dr JP Agrawal, dean at IOM. "It will take at least three weeks to open admission," he added. "The MBBS classes are likely to begin from mid-January only."
However, TU, which should take the final decision on the allocation of seats for admission in MBBS course in medical colleges under IOM, has not allocated seats for the admission in the current academic session which began from November 17. "Prof Dr Tirtha Raj Khaniya, the head of TU executive council and vice chancellor of TU, flew to the USA on December 7 to attend a program," said a university official, adding, "Khaniya will return on coming Friday."