Govt, political parties suggested forging consensus thru constitution
December 26, 2017 | 8:32 pm&nbsp&nbsp&nbsp&nbsp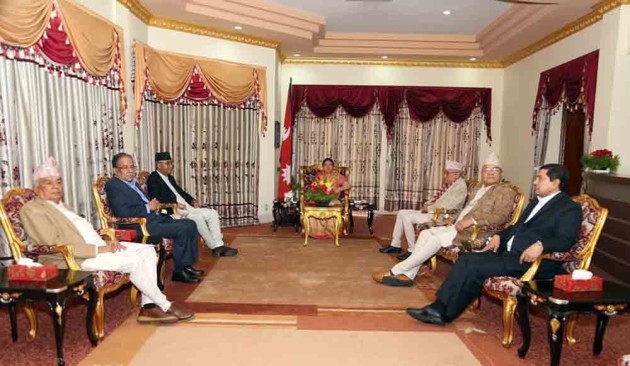 Kathmandu / Dec 26: The government and major political parties have been suggested to find out an outlet to the current political and constitutional deadlock by establishing a good culture on the basis of rule and procedures.
The speakers suggested this at an interaction organized by Federal Parliament Secretariat here today.
On the occasion, senior lawyer Radheshyam Adhikary expressed the view that there was no alternative to major political parties to move ahead by forging consensus at a time when the peace process has not reached to its conclusion and the constitution is in its implementation phase.
Similarly, another senior lawyer Ram Narayan Bidari said that the President should approve the ordinance related to National Assembly and the Prime Minister should pave ways for the formation of a new government for the outlet to the existing political and constitutional crisis surfaced in the country.
On the occasion, presenting a working paper on 'political transition towards conclusion and peace process', journalist Hari Bahadur Thapa suggested keeping transparent and managing efficiently expenditures at federal, provincial and local levels, forming an appropriate and small size council of ministers, and making administration friendly.
Chief of the Kathmandu district coordination committee Shiva Sundar Baidya expressed hope that the political parties would shun the game of power and unite to build the country. RSS